Minister of Tourism and Environment Fikri Ataoğlu held contacts in London where he visited to attend the World Travel Market 2018 Tourism Fair.
 
Ataoğlu, firstly visited TRNC London Representative Office and met with TRNC Representative to London Oya Tuncalı. Ataoğlu also held a meeting with Turkish press members in London.
 
Expressing that they attend many international events in spite of embargoes imposed on the TRNC, the direct flight embargo and the Greek Cypriot side's obstacles, Ataoğlu said that the TRNC stand will be represented in the best way at the World Tourism Fair, as on other occasions.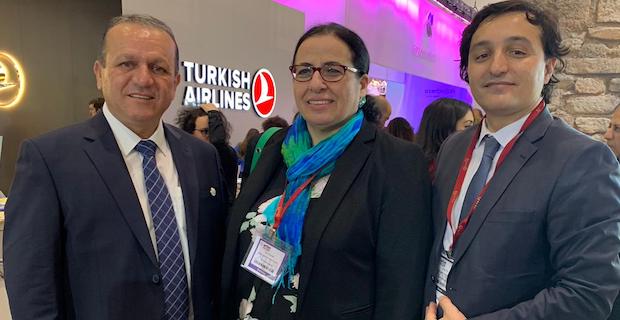 Adding that they have started initiatives with Turkish Airlines and other stakeholders to include different destinations, Ataoğlu said "We will continue to increase these initiatives in the following process. Our aim is to promote TRNC tourism, which is one of the prominent sectors of North Cyprus, to the highest level.
 
Furthermore, Ataoğlu visited non-governmental organisations in London. Visiting the Turkish Cypriot Community Association and Turkish Cypriot Youth Association, Ataoğlu attended the signing ceremony organised for sponsors of the 2018-2019 season by the Turkish Community Football Federation in the UK.