There could also be a ban on overnight stays away from home in these areas.Communities Secretary Robert Jenrick said the government was "currently considering what steps to take".
A new three-tier system for local lockdowns is also likely. Under the system, different parts of the country would be placed in different categories - although ministers are still discussing the precise details of the toughest level of restrictions over the next couple of days. A final decision on the time period or extent of potential closures has not yet been made and a formal announcement is not likely to come until Monday, according to BBC political editor Laura Kuenssberg.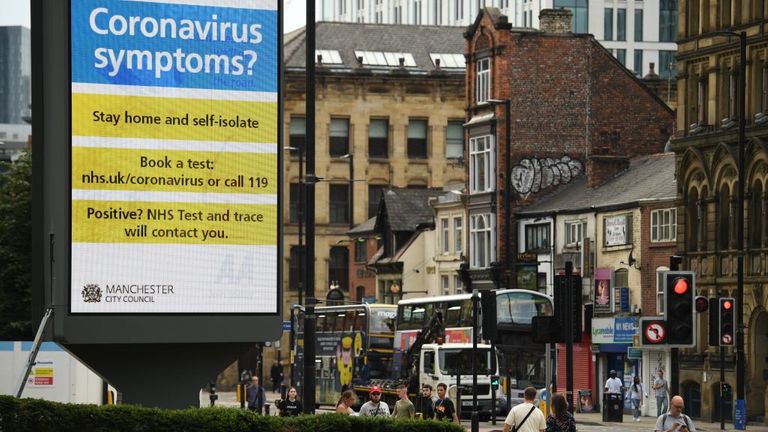 Meanwhile, Labour leader Sir Keir Starmer has challenged the government to publish the scientific evidence behind the 22:00 closing time for pubs and restaurants in England - and refused to say whether his party would vote in support of the measure in Parliament on Tuesday. Mr Jenrick said there was "evidence hospitality plays a role" in spreading the virus.
But pressed on whether the government would publish this evidence, he told the BBC: "It is commonsensical that the longer you stay in pubs and restaurants, the more likely you are to come into contact with other individuals.

"The more drinks that people have, the more likely that some people are to break the rules."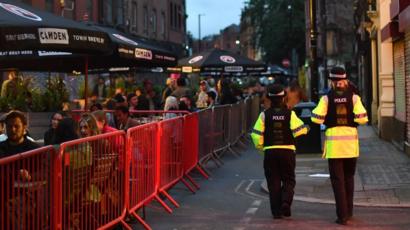 He added that it was right to "take action decisively, rather than waiting for the most detailed epidemiological evidence to emerge". On the possibility of additional restrictions for some parts of England, Mr Jenrick did not rule out pubs being closed but said the response would be "proportionate and localised" and precise measures for different areas would be announced "in the coming days".
He added that the government was trying to give "greater consistency on rules so they're easier to understand" and was working on "slightly broader canvases of regions or cities and counties to avoid differences in people's daily lives if they drive over the border".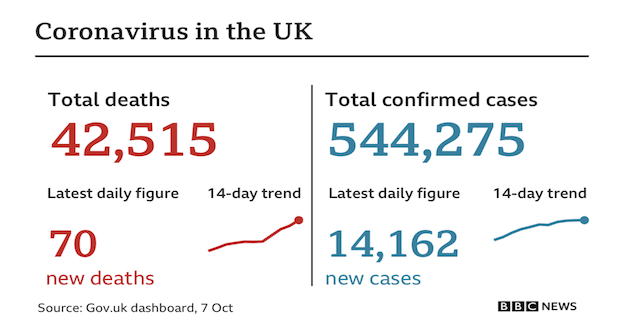 It's a complicated equation. The Department of Health is worried about the spread of the disease, as well as other patients losing out on other treatments because of the focus on Covid.
No 11 is fearful about the impact on the economy, which has already had a profound shock. And it's No 10's job to worry about all of it, then reach a conclusion. But Boris Johnson also knows that his own MPs and the opposition parties are more and more sceptical as each day passes about what the government proposes. It's clear that shutting pubs and restaurants is a possibility - the "circuit breaker" that we have talked about on here lots of times. But there are many questions still to be settled.