The World Health Organisation has reported that Covid-19 is responsible for at least three million excess deaths in 2020.In the UK, Covid-19 has had a devastating impact on the Black African and Minority Ethnic communities, causing distress to many families. Here in Enfield, there is still a low uptake of the Covid-19 vaccine in the Turkish community. 1,755 residents who speak Turkish as a first language have had the first dose of the vaccination (48% of the total adult population) vs. 61% borough average, despite the fact it is safe and effective against coronavirus.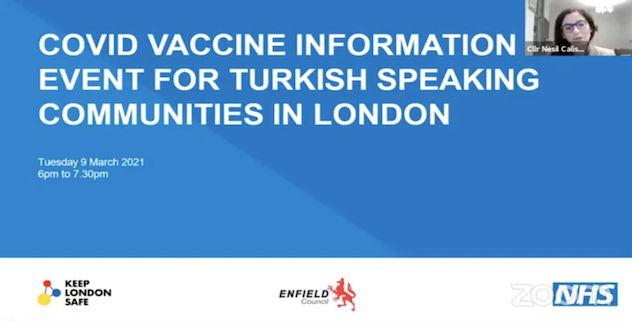 In the past few months, Enfield Council has been engaged in various activities to target the different BAME community groups in the borough to encourage them to have the vaccine when called by the NHS. This work has focussed on advice about the Covid-19 vaccines, how they work and addressed questions and fears people may have.
Webinars have also been organised to increase take up of the coronavirus vaccines and provide vaccine information.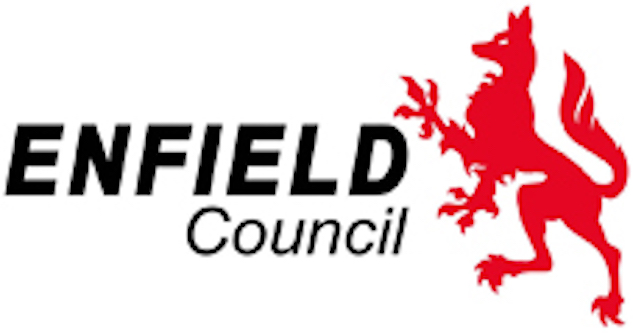 A Covid-19 vaccine information event for Turkish, Kurdish and Turkish/Cypriot communities in London took place on 9 March, 2021. If you missed it first time round, you can watch it online: https://youtu.be/XcnjZ4G_qNg 
A video of a Turkish doctor, Dr Muhiddin Ozkor, Consultant Cardiologist at North Middlesex University Hospital, explaining in Turkish (Türk), how vaccines have been tested on thousands of people from many backgrounds has been shared with the Turkish community as well: https://youtu.be/Od8VGXd6V_4
The Council is also running two vaccination campaigns to encourage vaccine uptake. 
Our Vaccine Engagement Campaign, features a film in which people urge fellow residents to get vaccinated nine community languages– English, Turkish, Somali, Bulgarian, Greek, Gujarati, Romanian, Polish and Bengali. 
It aims to ensure that all of Enfield's communities understand the importance of having the Coronavirus vaccine and the role it will play in protecting residents.
You can watch it at: https://youtu.be/3CwxJdwWyok
The V for Vaccinated Campaign, aims to encourage people to have a coronavirus jab when they are called by the NHS. Residents that have been vaccinated have been supporting the V for Vaccinated campaign by making a V sign (palm outwards) and taking a selfie. Various photos have been shared on social media since the campaign started with the hashtags #Vaccinated and #KeepEnfieldSafe.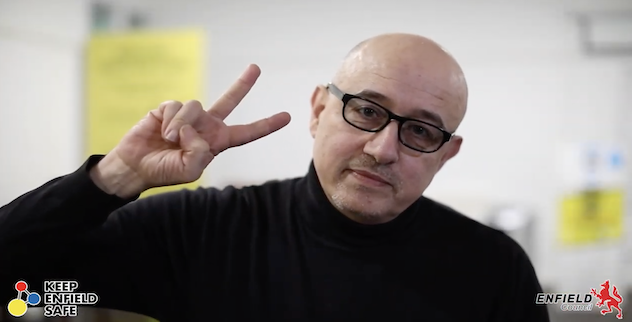 A short film was also created with people from across Enfield, from many of Enfield's diverse communities supporting the campaign: https://youtu.be/RYRngpiLxi8
All of the Covid-19 vaccines in the UK are effective against the virus including the new Indian variant. 
It is important that you have both doses of the COVID-19 vaccine to ensure you are protected in the long term.
The vaccine is one of the most effective defences against Covid-19 and the best way to keep our family and friends safe.
For more information on getting a vaccination in Enfield, visit: bit.ly/nclcovidvax