Notting Hill Carnival has returned to west London's streets for the first time since 2019.The Covid-19 pandemic forced the event to be put on hold in 2020 and 2021.Sunday's event began with a run to remember the 72 victims of the Grenfell Tower fire and a 72-second silence was held at 15:00 BST.Mayor of London Sadiq Khan said he would "never forget" the tragedy that took place in June 2017 and said the community wanted "justice"."What the community wants is two main things," Mr Khan said."One is for justice to happen and for those responsible be held to account and that still hasn't happened. And secondly for this to never happen again."The two-day carnival returns to the streets of west London for the first time since 2019.In total, 39 sound systems and two live stages were due to take part
The carnival's chief executive, Matthew Phillips, said although the pandemic had affected previous years, this year the cost of living crisis was the biggest worry.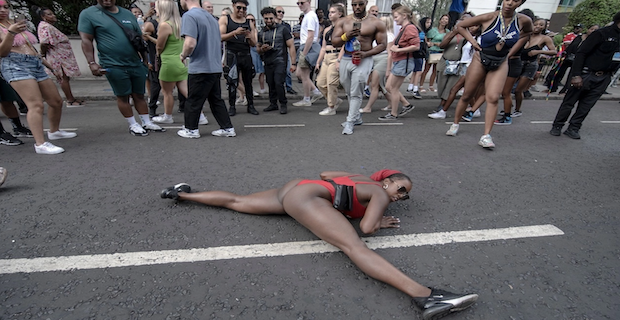 He said some bands could not appear and the flamboyant costumes that featured in the main parade would be unaffordable for some.The streets of west London were filled with carnival-goers on SundayChildren said they were "looking forward to the music and dancing"Linett Kamala, who is on the carnival's board of trustees, said it had been expensive to stage the event."It is a free event but there's absolutely a cost to all of us involved in terms of materials, equipment hire, and storage hire," she said."It's been tough for all of the carnivalists, we've been affected by the pandemic too, but that's not deterred us, people will see an amazing carnival this year."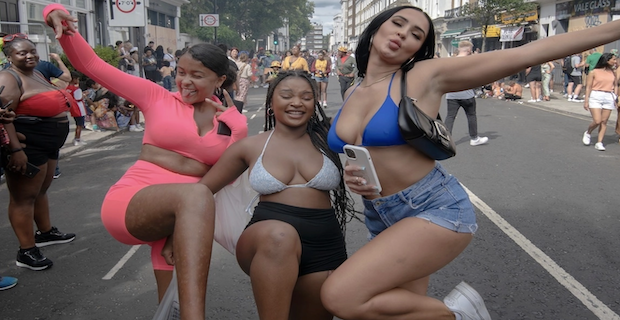 There would be another 72-second silence at 15:00 BST on Monday to honour those who died in the Grenfell tragedy, organisers said.
The blaze destroyed Grenfell Tower on 14 June 2017, claiming the lives of 72 residents.Organisers said on Twitter: "We ask all those planning to attend this year's carnival and the participating bands and sound systems to work with us as organisers and the community to help pay our respects."We stand by the Grenfell community and support them wholeheartedly."