Russian tennis player Daniil Medvedev won the men's singles title at the 2021 US Open on Sunday, beating Serbian top-seed Novak Djokovic in straight sets. Second-seed Medvedev, 25, won the final with sets of 6-4, 6-4, 6-4 at New York City's Arthur Ashe Stadium, taking advantage of a disappointing performance by 34-year-old experienced player Djokovic.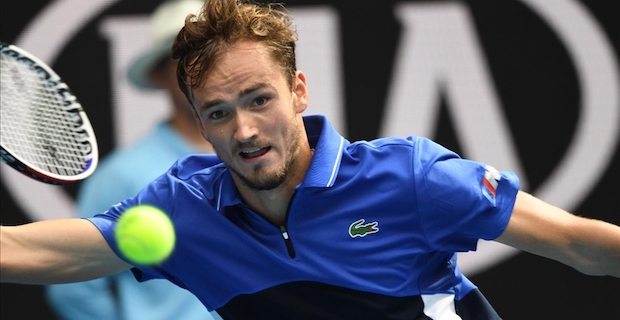 This is Medvedev's maiden Grand Slam title.
During the match, Medvedev tallied 16 aces. Djokovicm meanwhile, had six.
The Serbian superstar also made 38 unforced errors compared with Medvedev's 31.
US Open runner-up Djokovic was unable to complete the calendar-year Grand Slam.
He was the 2021 champion in three majors: the Australian Open, French Open and Wimbledon.
In 31 Grand Slam finals, Djokovic has won 20, including nine Australian Open, two French Open, six Wimbledon and three US Open titles.
Djokovic honored the winner after the match.
"Thank you so much, guys. I would like to start off by saying congratulations to Daniil. Amazing match, amazing tournament. If there is anyone that deserves a Grand Slam title right now, it is you. So well done," Djokovic said.
"To your team, you have an amazing team. You are one of the greatest guys on the tour. We get along very well. I wish you many more Grand Slams, many more majors to follow, and I am sure you will be on this stage again in the future," he added.
Champion Medvedev paid tribute to his opponent. 
"What you have achieved this year and throughout your career, for me, I have never said this before, you are the greatest tennis player in history," he said.
Medvedev was handed the US Open championship trophy.
He also received $2.5 million in prize money.
Djokovic returned home with a silver plate and an award for the 2021 runner-up as well as $1.25 million.