Avrupa Times Sport/Vatan OZ/London-English football player Peter Crouch has retired from football at the age of 38 on Friday. Crouch announced his retirement on Twitter.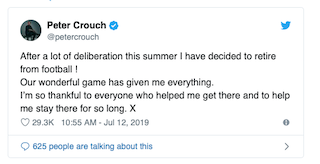 "After a lot of deliberation this summer I have decided to retire from football! Our wonderful game has given me everything. I'm so thankful to everyone who helped me get there and to help me stay there for so long,'' he tweeted.  English forward played in 11 teams including the Premier League clubs Liverpool and Tottenham Hotspur, scoring 187 goals in 677 appearances, throughout his career.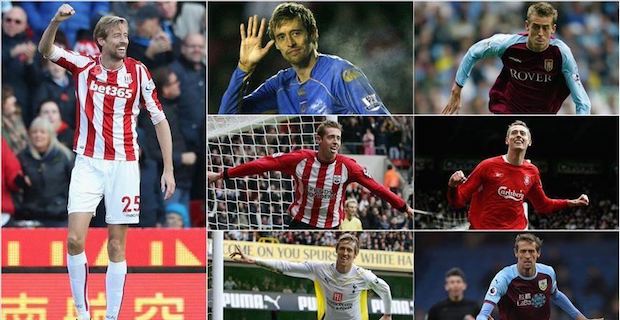 He won the FA Cup with Liverpool in the 2005-2006 season. Crouch played in 2007 Champions League final when his team Liverpool lost the game against Italian giants Milan 2-1 in Athens, Greece.He scored 18 goals in the 2006-2007 season and became the top goal scorer for Liverpool in all competitions. In addition, he participated in three major international tournaments -- 2006 FIFA World Cup, UEFA Euro 2008 and 2010 FIFA World Cup -- with British national team.Crouch produced 22 goals in 42 games for his nation.