The judging panel was led by a wide range of respected representatives from across the UK healthcare community, and, following an extensive and thorough process of consideration, DERMAN has been given this prestigious award in recognition of their outstanding contribution during what has been one of the most challenging periods in the history of the healthcare sector.The inspiring initiative, which has been running for 30 years, provides holistic, culturally specific/sensitive health and social care services for the Kurdish, Turkish and Turkish Cypriot Communities such as Counselling, Mental Health Recovery Support, Health Advocacy and Welfare Rights Advice mainly in Hackney, London.


On being awarded this great accolade, Zafer Kursun, CEO, from DERMAN comments, "We are so pleased to have won Mental Health Service Redesign: Culturally Focused IAPT  for Communities by Communities. It really does mean a huge amount to everyone involved to have been formally recognised in this way, particularly against the backdrop of the recent difficulties we've all faced.  However, we're confident that the impact of this award will help to create a really positive and enduring legacy, as we look to the future."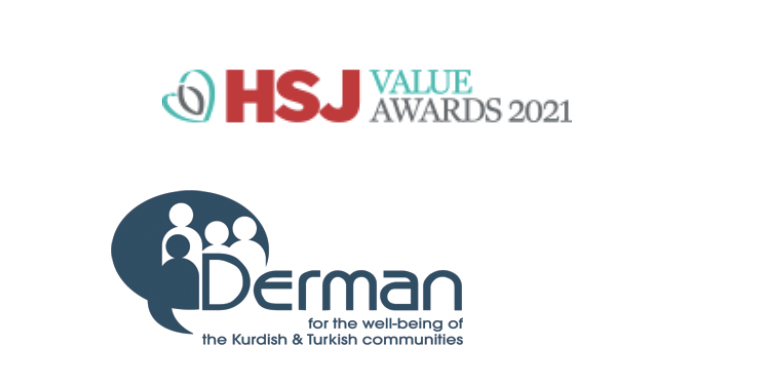 He continue; "Winning an HSJ Value Award will provide a big boost to the team who are involved in making this project a success and will really encourage us all to continue developing our services."
Deputy editor of the Health Service Journal Dave West offered his congratulations to all winners of the 2021 HSJ Value Awards; "The entrants this year have been of the very best calibre and each of the winners of the HSJ Value Awards have been chosen based on their outstanding commitment to clinical excellence and operational improvements across healthcare. We all know and appreciate what an incredibly tough and testing time this has been for so many of our colleagues working in the healthcare industry – and that's what makes it such an honour to be celebrating projects of such high standards and significance.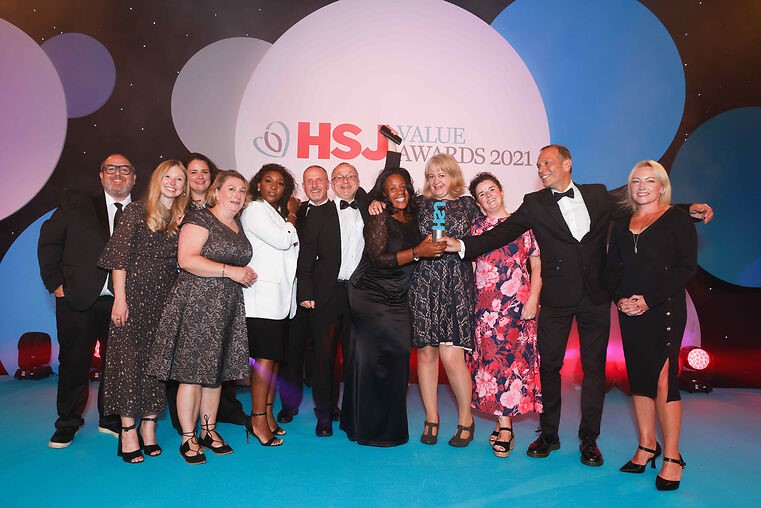 "We are also aware that DERMAN is not alone in supporting and growing such a culture of hard work and innovation in healthcare – with value at its core – but on this occasion, they really did stand out as delivering exceptional services and ideas.  I'd therefore like to offer my congratulations to Derman on winning Mental Health Service Redesign: Culturally Focused IAPT  for Communities by Communities at this year's HSJ Value Awards"

The HSJ Value Awards evening celebrated projects showcasing the highest levels of collaboration and outstanding improvements in care quality and efficiency made by NHS staff. The winners and those highly commended were announced across 20 categories during the HSJ Value Awards ceremony held at Manchester Central on the 2nd of September 2021.  
For more information on the HSJ Value Awards visit: https://value.hsj.co.uk/  For more information on Derman and its services visit: www.derman.org.uk