The BTCA, CTCA & Circle Foundation are proud to announce that former UK Foreign Secretary Jack Straw will be appearing in their next panel discussion on the Future for Cyprus?' The online event takes place on Wednesday 24th March 2021 7pm GMT (9pm TRNC)
If you haven't already registered to join, please do so now at: https://zoom.us/webinar/register/WN_LblX8NECSR6MW1pS7PGWqQ
Previous two webinars have attracted audiences of over 200,000.  Broadcast online via Turkish Cypriot TV channels BRT and Kanal T, via terrestrial TV and on-line broadcasts.
Catch up on the earlier events via the YouTube links here:
Webinar 1: https://youtu.be/G0ygTDgcaUk
Webinar 2: https://youtu.be/T77euu-UJGQ
Esteemed panellists joining the discussion will be: Ergun Olgun - Special Representative to TRNC President Ersin Tatar, Lord Northbrook -Co-Chair APPG TRNC, Sir David Amess – Member of Parliament for Southend West and Prof. Dr. Hasan Ünal - Professor of Political Science and International Relations, Maltepe, Istanbul
Former UK Government Minister Brooks Newmark will be hosting the third  'Question Time' style webinar posing key questions in the run up to the upcoming 5 +1 meetings scheduled for 27-29 April 2021.  With high expectations for a lasting resolution on Europe's longest standing dispute, panellists will be asked; What can we hope for from the Geneva Summit? How firmly are Turkey committed to a two-state solution? 
Jack Straw will be asked about his experience during the Annan Plan negotiation and what think the future for Cyrus looks like?
This webinar will focus on the upcoming talks, theoretical solutions as well as questions from the audience.
Panellists on our March 24 event will be: 
Jack Straw – Former UK Foreign Minister (2001 – 2006)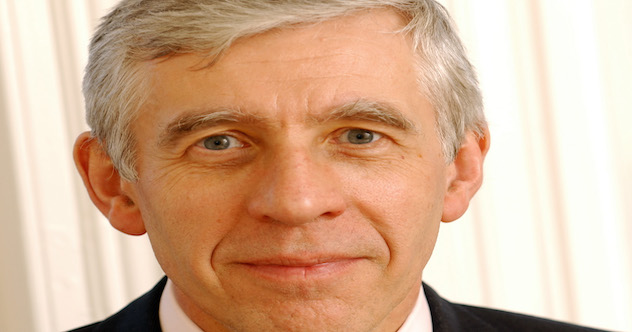 Jack Straw served as the Member of Parliament for Blackburn from 1979 to 2015. Jack served in the Cabinet from 1997 to 2010 under the governments of Tony Blair and Gordon Brown. He held two of the traditional Great Offices of State as Home Secretary from 1997 to 2001 and Foreign Secretary from 2001 to 2006 under Tony Blair.
From 2007 to 2010 he served as Lord High Chancellor of Great Britain and the Secretary of State for Justice throughout the Brown Government. Jack Straw is one of only three individuals to have served in Cabinet continuously during the Labour governments from 1997 to 2010.
He was a member of the European Council for five years. In 2005 he led successful efforts to open formal EU membership negotiations with Turkey. He is co-Chairman of the government-sponsored British-Turkish Forum. Straw was given the Order of the Republic of Turkey by President Abdullah Gül in 2012.
Jack Straw wrote in 2017 "In one of its worst strategic decisions ever, the European Union (sadly, with UK acquiescence) had agreed that Cyprus should join the EU on 1 May 2004, whether agreement had been reached with the Turkish Cypriots or not, Only a partitioned island will bring the dispute between Turkish and Greek Cypriots to an end."
Ergün Olgun – Special Representative of TRNC President Ersin Tatar  
Mustafa Ergün Olgun was born in Nicosia, Cyprus and studied Governance. He worked both in the public and private sectors, as well UNDP as a contract consultant. 
He served as Political Advisor at the TRNC Presidency from 1993 to 1998 and was appointed its Undersecretary from 1998 to 2005. He headed the Turkish Cypriot Technical Committees which negotiated the 2004 UN Comprehensive Settlement Plan.
He is currently the Special Representative of TRNC President Ersin Tatar at talks aimed at resolving the Cyprus issue. 
He sits on the Board of the International Council for Middle East Studies in Washington D.C. and has just finished a book on Cyprus settlement talks.
Lord Northbrook – Co-Chair, APPG TRNC
Lord Northbrook is a Conservative Peer. He took his seat in the House of Lords in 1990. He was an Opposition Whip in the House of Lords from 1999 to 2000. He speaks on treasury, constitutional, and agricultural matters. 
He is now a founding trustee of the Fortune Forum Charity which in its first year raised over £1 million for Global Poverty, Global Health, and Climate Change Charities with ex-President Bill Clinton as guest speaker at its first event in 2006. Al Gore, Nobel Prize winner and former Vice President of the United States, spoke at their second event at the end of November 2007. 
He is a Member of the Advisory Board of the Iman Foundation which aims to promote dialogue to strengthen international understanding and co-existence through the exchange of ideas, people, culture and religion.
Sir David Amess MP- Member or Parliament, Southend West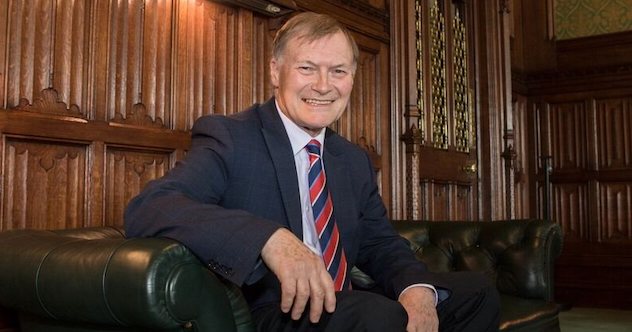 Sir David has been a Member of Parliament for 37 years. He stood in the Labour stronghold of Newham North West in 1979, before winning the Basildon seat from Labour in 1983. When his seat was broken up in a boundary review, he was elected to Southend West in 1997. He was briefly Parliamentary Private Secretary to Edwina Currie, then to Lord Skelmersdale, and for nine years to Michael Portillo through most of his Ministerial career.
He has sponsored a large number of Private Members' Bills. In 1999 he was successful with a Bill to create a programme of action for home heating and the reduction of fuel poverty, which became the Warm Homes Act 2000. He was a member of the Health Select Committee for ten years.
Sir David is a member of the Speaker's Panel of Chairs and the Fire Safety Committee. He is Chair of a number of APPGs including Maternity, Liver Health, Endometriosis and Fire Safety & Rescue.
Prof. Dr.Hasan Ünal – Professor of Political Science and International Relations, Maltepe, Istanbul
Hasan Ünal studied for his Ph.D. at Manchester University (1986-1993).  Joining Bilkent University Ankara, Department of International Relations on his return to Turkey. After spending many years teaching at Bilkent, he transferred to Ankara Gazi University in 2008, and he then moved to Atılım University in 2012. He has been at Maltepe University, Istanbul since September 2018.
He writes on Turkish foreign policy, and he is a frequent contributor to national and international media. He has appeared on most Turkish channels commenting on current affairs and he has been quoted in major international news outlets such as Sputnik, both in Turkish and English, Xinhua News International, Hong Kong Phoenix Tv, AFP, Reuters and others.
He is fluent in English and he has the working knowledge of French and Greek, and is currently learning Russian.