The Council of Turkish Cypriot Associations in Britain (CTCA UK) today reveals the entertainment line-up for its 2nd Gala Awards night on Saturday 12 October. Social media celebrity Eray Galip will host the event, with live performances from legendary singer Osman Kelebek, Emrah Tak and band, and an Elvis impersonator.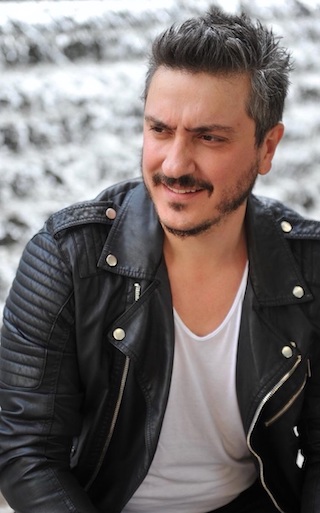 Taking place at the Royal National Hotel in Bloomsbury, central London, the bi-annual event recognises, promotes and rewards the achievements of successful British Turkish Cypriots in a variety of fields including community work, philanthropy, the arts, activism, business and, sport.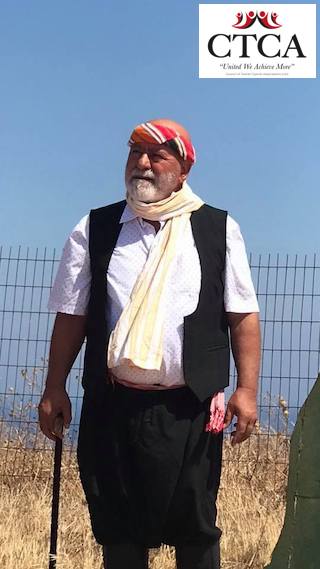 The CTCA hope their decision to utilise online funnyman Galip as host for the black-tie bash will attract a younger audience. His popular Facebook page Turkishisms, with memes, jokes and videos in English about Turks, has built up a following of over 32,000, while his lighthearted videos, on everything from dancing at Turkish weddings to British Turks on holiday, has been viewed hundreds of thousands of times.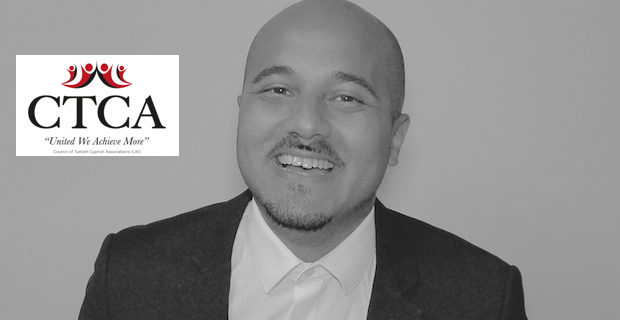 Joining Galip on stage are singer and multi-instrumentalist Emrah Tak, accompanied by clarinet player Tansel, who will be performing a broad repertoire of popular Turkish music. There will be an Elvis Presley tribute act, and PAs from Yasemin Nafi and Osman Kelebek, the founder and lead singer of iconic Turkish wedding band Kelebekler.
Tickets for the night are priced £65 per person, and available online from Eventbrite (https://ctca2019gala.eventbrite.co.uk) and from CTCA members around London. The price includes admission to the awards ceremony, a three-course dinner, wine and soft drinks. Last day for purchase is midday on Monday 30 September.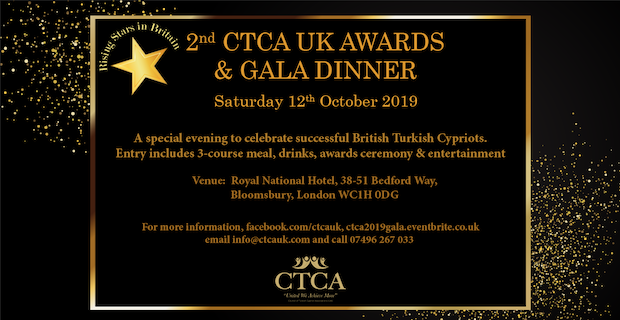 Any profits from the event will go towards future projects of CTCA UK, turning it from a voluntary-managed non-profit organisation into one with full-time staff and property assets to better serve the community.
For more information, visit ctcauk.com or facebook.com/ctcauk, email [email protected] or call 07496 267 033 / 07949 785 037.
About the CTCA UK, www.ctcauk.com
Formed in 1983, the CTCA is Britain's largest umbrella body for the community. It aims to give national representation to the UK's 300,000-strong diverse Turkish Cypriot community, which celebrated its centenary in Britain in 2017.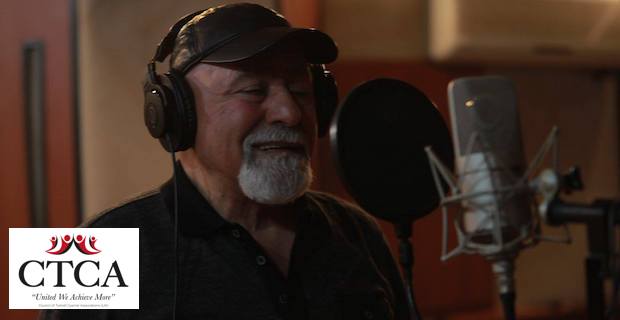 Voluntary-managed, the CTCA and its member associations have been at the forefront of promoting Turkish Cypriot culture and heritage, strengthening the bridges between the UK and the TRNC, and lobbying the British government on matters of concern for the community, such as direct flights between the UK and North Cyprus. The CTCA also played a pivotal role in establishing the UK Turkish Language, Culture and Education Consortium, which overseas Britain's network of Turkish supplementary schools, and continues to work closely with them.