British Turkish Cypriot community proudly embraced its roots and culture with the 2ndTurkish Cypriot Cultural Festival on Sunday, 17thJune. Thousands of guests including both Turkish and non-Turkish Cypriots attended the event organised by the Council of Turkish Cypriot Associations in Britain (CTCA UK), in Enfield where a large number of British Turks live. Among the notable guests, there were TRNC London Consulate Ülkü Alemdar, Turkish Ambassador the UK Abdurrahman Bilgiç, Lord Sheikh, Baroness Meral Ece, MPs Rt Hon Iain Duncan Smith and Rt Hon Joan Ryan, Mayor of Enfield Saray Karakuş, Turkish Cypriot Chamber of Commerce Chair Turgay Deniz and Executive Committee Member Serhan Kombos, UK Cyprus Turkish Chamber of Commerce Chair, Muhammet Yaşarata, Cyprus Turkish Chamber of Industry Chair Candan Avunduk, Kızılay Representatives Bülent Çıraklı and Kemal Buba, and more than 20 councillors. Guests opened the event with a ribbon cutting ceremony.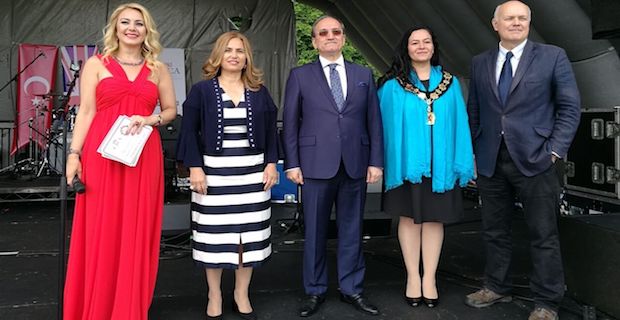 In her welcoming speech, CTCA Chair Leyla Kemal explained why they organized this festival: "Last year's festival marks an important milestone for us as it has been the first of its kind. We promised you that we will organise a second one and we kept our promise. Our aim is to make this an annual event which could bring our community together and also could promote our culture to other communities. We want to make sure that our children don't forget their roots as well as they integrate to British society."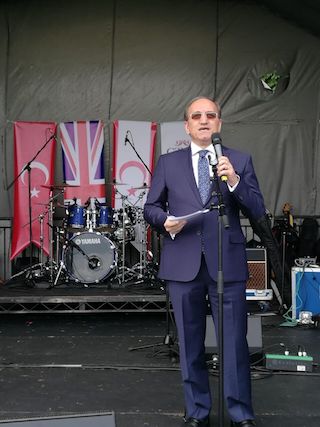 New mayor of Enfield, Saray Karakuş, said it was an honour to attend this event: "It is great to see our local residents at this festival. It's lovely to see the communities integrating so well into our borough. This festival is an example of celebrating cultural diversity."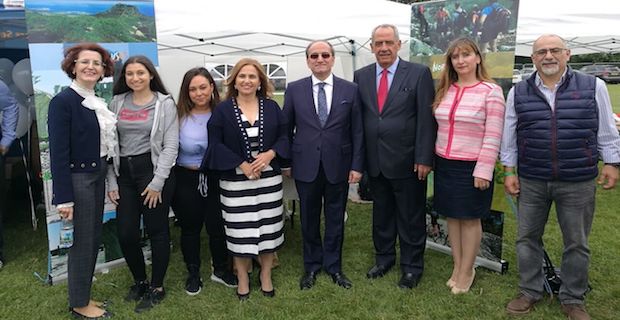 Conservative Party MP Rt Hon Iain Duncan Smith, started his speech with praising last year's festival which was held at his constituency Chingford. Then he talked about direct flights issue and invited all community to sign the petition Turkish Cypriot Chamber of Commerce started: "We had meetings with the British Foreign Office and Department for Transport to solve the direct flight issue. We will continue our attempts until we have a result. We'll discuss the issue in the parliament once this petition gets enough signatures."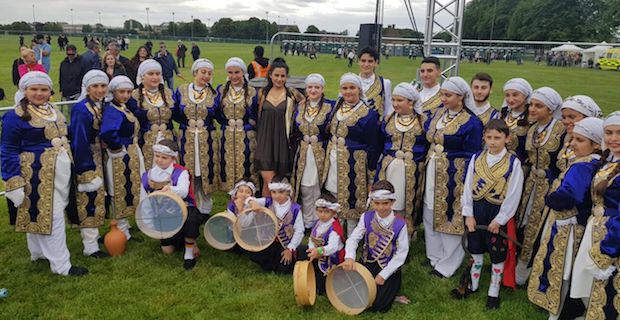 TRNC London Consulate Ülkü Alemdar, talked about the achievements of British Turkish Cypriots and underlined that this festival is one of them. She said these events bring Turkish Cypriots together, and increase their cultural bonds with their homeland.
Turkish Ambassador the UK Abdurrahman Bilgiç expressed his happiness with the organization of the 2nd Turkish Cypriot Cultural Festival, the first of which was successfully held in 2017, marking the 100th anniversary of the Turkish Cypriots' migration to Britain: "I would like to take this opportunity to underline the exceptional efforts of the Council of Turkish Cypriot Associations, which have been playing a key role for Turkish Cypriots in their look towards the future with confidence ever since its foundation, in order to initiate and institutionalize this Festival. Once again, I congratulate the Council for their successful work."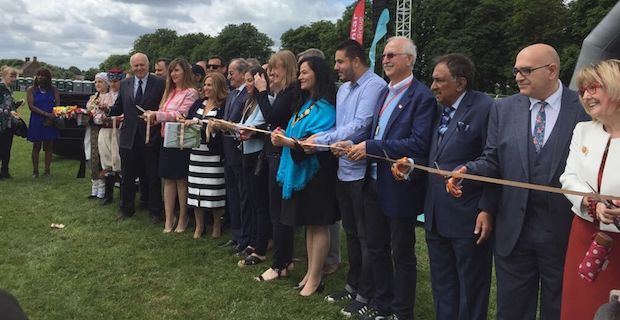 After the speeches, there were phenomenal dance and live music performances. Hornsey Atatürk Turkish School, Dr. Fazıl Küçük Turkish School, Southgate Atatürk Turkish School and Anadolu Ateşi, impressed the audience with their folk dance shows. Internationally renowned dancer Özgen was also on the stage to rapturous applause. Legendary Turkish Cypriot musicians both from the UK and Cyprus made an appearance as well. The audience enjoyed superb performances from, Major Band, Kıbrıs Dörtlüsü, Ayda, Bahar Gökhan, Cem Kafkas, Eylem, S.O.S. and Arif Edizer.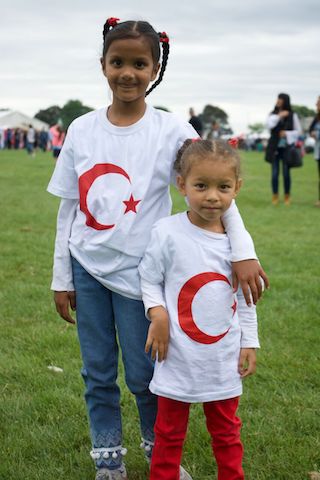 Another celebrity who attended the festival was Kem Çetinay, who won popular ITV show Love Island last year. While he enjoyed the festival with his family, his fans took photos with him. He was awarded as the Rising Star of 2017 at the CTCA Gala where the high achievers of Turkish Cypriots were recognised.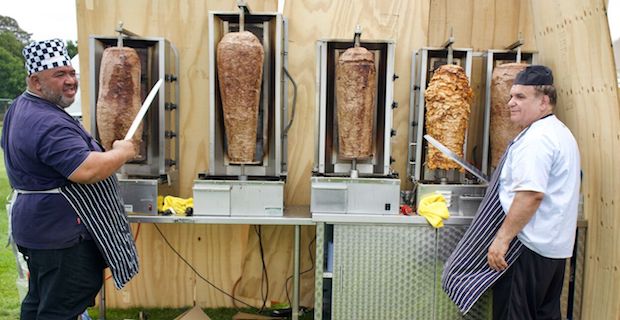 The program continued with a raffle filled with top prizes, trophy presentations to the sponsors, musicians, dancers; and presenters: Edward Rowe, Ayşegül Bıçkıcı and Duygu Tağmaç. CTCA Chair Leyla Kemal and Vice Chairs Işık Vedat and Tuğrul Yiğitoğlu were also given trophies for their outstanding contributions to the festival.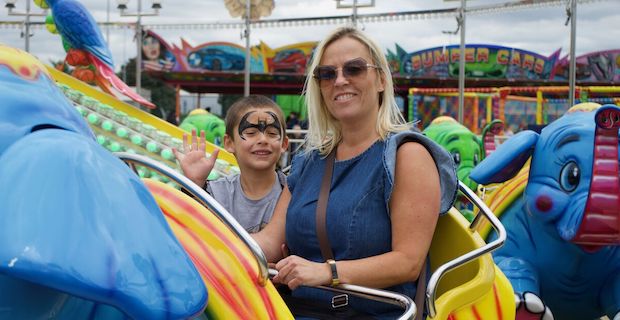 The festival ended with Leyla Kemal's thank you speech: "A festival on this scale does not happen without the enormous help and commitment of many individuals. I would therefore like to thank the CTCA UK executive committee, member associations, festival committee, today's volunteers, sponsors, exhibitors and stage entertainers. I would also like to thank each one of you for being here today and making this event a culturally diverse and successful day.
We wish you a happy Eid and hope that you enjoy the rest of the festival and we look forward to seeing you next year."