Turkish President Recep Tayyip Erdogan headed to Russia's coastal city of Sochi on Thursday to attend a fourth trilateral summit on Syria with his Russian and Iranian counterparts.
He departed from Ankara Esenboga Airport at 10.05 a.m. local time (0705GMT).
Erdogan, Vladimir Putin and Hassan Rouhani will meet to discuss the joint efforts, conducted on the ground and within the political process by the Astana platform to find a lasting solution to the Syrian conflict.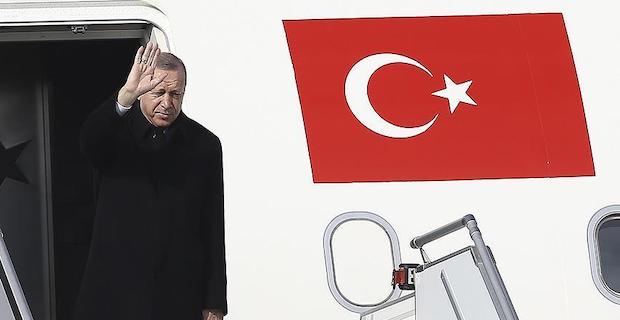 On the sidelines of the summit, Erdogan will also address regional issues and bilateral relations during his bilateral meetings with Russian and Iranian counterparts.
The leaders first met in Sochi in 2017.
Turkey, Russia and Iran are guarantor countries which brokered a cease-fire in Syria in December 2016, leading to the Astana talks, which are running parallel to the Geneva talks.
Syria has been locked in a vicious civil war since early 2011, when the Assad regime cracked down on protesters with unexpected ferocity.
Since then, hundreds of thousands of people are believed to have been killed and millions more displaced by the conflict.