Every year, the country celebrates the establishment of the parliament bestowed by Mustafa Kemal Atatürk, the founder of the Republic of Turkey, with National Sovereignty and Children's Day on April 23.
 Usually marked with broad participation of people in the country's stadiums and streets, this year, like the last, the day will not be celebrated publicly due to the 82-hour-long curfew in effect until 5 a.m. on April 26 across all provinces in line with coronavirus measures.

Only official ceremonies with limited participation were held in the current parliament, the first parliament building, and Anıtkabir, the mausoleum of Atatürk, to prevent the spread of the coronavirus.

Parliament Speaker Mustafa Şentop left a wreath made of red and white carnations at Atatürk's monument, and participants sang the national anthem after observing a moment of silence.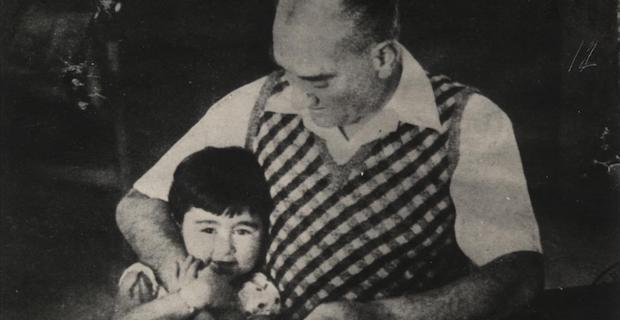 The date, originally calendared as National Sovereignty Day, has also been celebrated as Children's Day.

It was first observed unofficially in 1925 as children's day announced by a children's charity endorsed by Atatürk, who subsequently declared it official.

However, the day began to be called "International Children's Year" in 1979, and the state-run Turkish Radio and Television Institution (TRT) started a traditional festival.

In its first year, Turkey hosted children from the USSR, Iraq, Italy, Romania and Bulgaria, and continued to host thousands of children from 150 different countries over decades.
Turkish president marks Children's Day
Turkey's president on April 22 celebrated the 101st anniversary of the nation's parliament as well as National Sovereignty and Children's Day, according to Turkey's Communications Directorate.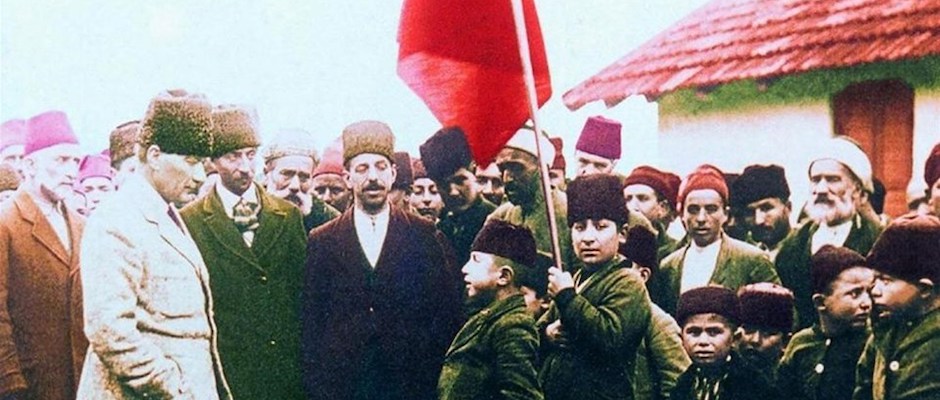 President Recep Tayyip Erdoğan said in a message that the national day will be celebrated once again separate from the children due to the coronavirus pandemic, however, the excitement and joy of the day are shared by everyone.
"Our supreme assembly, which was subjected to attempts of coup, junta, tutelage, and terrorist attacks, and lastly was bombed by traitor FETÖ members on July 15, 2016, will continue to exist forever as the manifestation of the national will," Erdoğan said.
He said that under the roof of the Grand National Assembly of Turkey, they are working to make the country bigger, stronger, and more prosperous.
April 23 National Sovereignty and Children's Day is one of the most beautiful manifestations of importance and value given to children by the Turkish nation, the president said, adding that they are the most valuable treasure of the country.
"We are taking firm steps towards our 2023 and future goals by combining the strength we derive from our glorious history and the energy of our children with today's dynamism," Erdoğan said.
He also commemorated the founder of Turkey, Mustafa Kemal Ataturk, and all the martyrs of the country in his message.