Kassym-Zhomart Tokayev was sworn in as Kazakhstan's president on Wednesday a day after Nursultan Nazarbayev resigned from the post.
Nazarbayev -- the first president of independent Kazakhstan -- stepped down after nearly three decades in office. Tokayev is expected to complete his term until 2020.
Taking oath in the parliament, Tokayev vowed to strictly follow the constitution and laws, as well as guarantee the rights and freedoms of Kazakh citizens.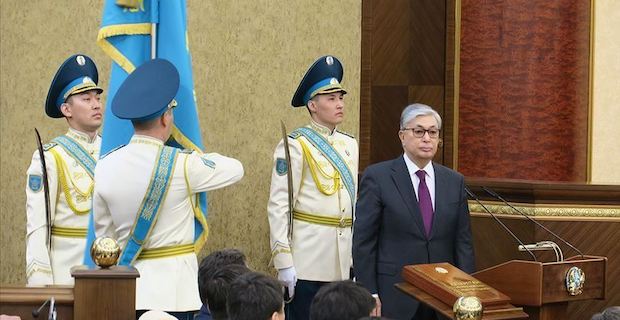 In his speech, Tokayev praised the role of Nazarbayev in the "formation and prosperity of an independent Kazakhstan", said a statement from the president's official website.
Tokayev, 65, proposed to rename the country's capital 'Nursultan' after his predecessor.
"The opinion of [Nazarbayev] will be of special importance in the development and adoption of strategic decisions," he added.
Nazarbayev will remain influential in the country as chairman of the Security Council, head of the ruling party, chairman of the Assembly of People of Kazakhstan as well as a member of the Constitutional Council, Tokayev said.
Tokayev has previously served as Kazakhstan's foreign minister, deputy prime minister and prime minister.
He studied at the Moscow State Institute of International Relations, has a doctorate degree, and is fluent in English and Chinese.
Nazarbayev, 78, who has ruled the country since its independence following the collapse of the Soviet Union in 1991, is the first Central Asian leader of the post-Soviet era to willingly leave office.
In late February, Nazarbayev dismissed the country's government, citing a lack of economic growth, and pledging new reforms to improve people's quality of life.