Russia detects the positive trend in northern Syria near Manbij, the foreign minister said on Friday
The positive changes are the result of many factors, including Turkish-U.S. agreements, Sergey Lavrov said, told a press conference after meeting with his German counterpart Heiko Maas.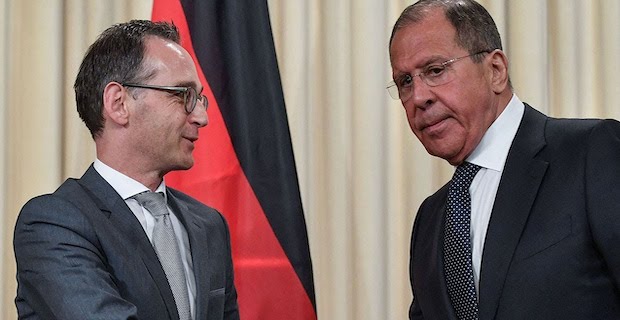 They also discussed bilateral issues along with the nuclear treaty between Washington and Moscow as well as Russia-Ukraine relations, particularly the recent developments in the Kerch Strait, where Russia detained Ukrainian sailors in November last year. 
For his part, German FM, called on both Russia and the U.S. to preserve the Intermediate-range Nuclear Forces (INF) Treaty, saying the "verified elimination of the questionable missiles" can save the agreement.
Maas offered to draft a new document larger than the INF Treaty with the participation of other countries such as China, and to reshape the existing treaty taking new technological possibilities into account.