Russian billionaire Dmitry Obretetsky was the victim of a car crash in Surrey, southeast England last week, according to British media reports. British police said: "We can confirm that a man has sadly died following a collision in Warren Lane, Oxshott last week. 
"The collision took place at around 4.45pm on November 25. It involved three vehicles and a pedestrian, who was walking a dog at the time. The dog died at the scene." Russian media later identified the victim as Obretetsky, 49.
Pavel Borovkov, a friend of the businessman, told Russian media: "You know, people drive cars very carefully in London. I don't exclude the fact that he was specially shot down."
British media reported that one of Obretetsky's business partners is in jail in Russia over unpaid wages to his workers.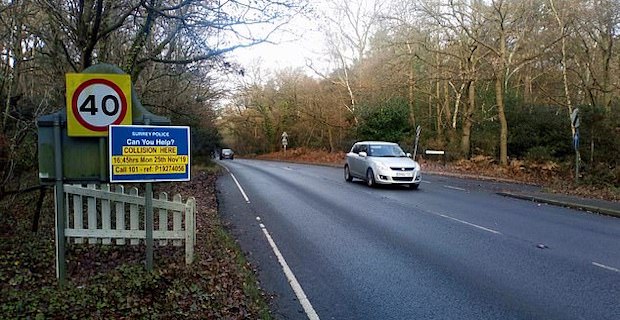 London and its surrounding areas are home to many Russian businessmen, both supporters and opponents of Russian President Vladimir Putin. Surrey is some 51 kilometers (32 miles) southeast of the capital.
Since former Russian spy Alexander Litvinenko's poisoning in London in 2006, U.K. media have followed cases such as this with great scrutiny, perhaps especially after the March 2018 double poisoning in Salisbury, southwest England of Sergei Skripal and his daughter (following long hospitalization, both survived).
In 2008, Georgian businessman Badri Patarkatsishvili died suddenly at his estate in Surrey, in 2012 Russian businessman Alexander Perepilichny also died in Surrey, and in 2013 Boris Berezovsky was also found dead in Ascot, near Surrey.
Obretetsky was not known to have been an opponent of the Russian president, and locals told British media that the road Obretetsky was crossing was known to be dangerous and that many accidents had taken place there.
Originally from Volgograd, Obretetsky moved to the U.K. after founding a chemical company and Magnat Trade Enterprise, which distributes Western brands such as Nestle, among others, throughout Russia.
British police said an investigation was ongoing and appealed for information.