Daniela Tejada spoke to the BBC shortly after returning to the UK from Abu Dhabi where she saw Durham University's Matthew Hedges sentenced to life.
The 31-year-old denies spying but prosecutors said he had confessed.
Foreign Secretary Jeremy Hunt met the UAE ambassador in London earlier for "a very frank conversation". 
Theresa May said she was "deeply concerned" by the situation adding that it was "being raised at the highest level" in the UAE.
Hedges, who is originally from Exeter, said he had been in the country conducting research on the UAE's security strategy for his PhD thesis when he was arrested at Dubai airport on 5 May. 
Ms Tejada, who is due to meet Foreign Secretary Jeremy Hunt later, told BBC Radio 4's Today programme the UK Foreign and Commonwealth Office had been "stepping on eggshells instead of taking a firm stance" and only began to take her husband's case seriously once he had been released on bail on 29 October after enduring months of solitary confinement. 
"I was under the impression they were putting their interests with the UAE above a British citizen's rightful freedom and welfare," Ms Tejada said.
'Unacceptable conditions'
She said she had contacted the Foreign Office "on a weekly basis" since her husband's arrest in May. 
"They just disregarded my requests, they said it wasn't part of their job, it wasn't part of their duty," she continued.
"On one occasion one of the case workers said the Foreign Office did not have a duty of care so weren't obliged to make such representations."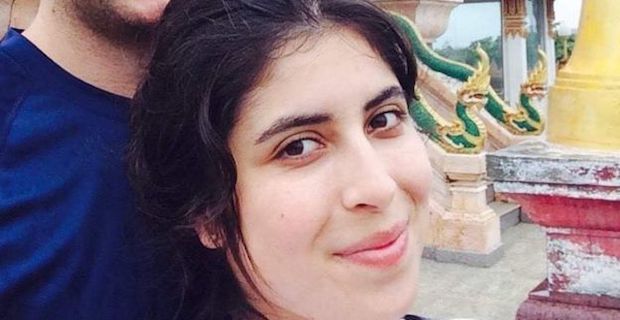 She said: "I believe they should have taken a firmer stance from the beginning, if not publically then through their private representations. 
"This is something they failed to do throughout.
"He was being detained in unacceptable conditions for something that he didn't do."
Health Secretary Matt Hancock said his "heart goes out" to Hedges and his family but Foreign Secretary Jeremy Hunt had "raised this case personally with the crown prince on 12 November".
He told Today: "The Foreign Office has been acting on (Hedges') behalf at the highest possible levels."
Ms Tejada said she had been unable to speak to her husband since he was sentenced but she could "imagine he is just as distraught as I am".
"He was very, very scared standing in front of the judge," she said, because he was aware of the possibility of receiving an arbitrary judgement.
"I asked him to look at me if he was feeling too nervous and he tried to do so on a couple of occasions but was asked to face the judge."
She said Hedges was shaking when the translator told him the sentence and "asked to double check if he had heard it right".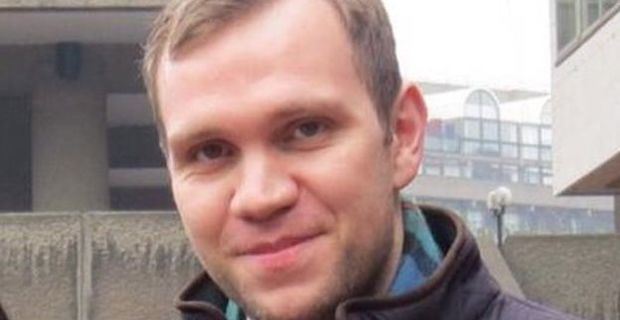 Ms Tejada said there had been no due process, adding: "He was put through so much strain for six months that absolutely nothing he said or did could be used against him.
"Anything used against Matt is completely unfounded."
UAE Attorney General Dr Hamad Saif Al Shamsi said Hedges had "confessed in detail to his crimes" and was "accorded full rights" with a "fair and transparent trial".
But his family say a document he signed which later transpired to be a confession was in Arabic, which he cannot speak or read, and came after he was interrogated without a lawyer or consular help.
The attorney general said the sentence, which would see Hedges serve a maximum of 25 years in jail before being deported, was not final as Hedges had the right to appeal.
'Miscarriage of justice'
Professor Clive Jones, Hedges' supervisor at Durham University, said there would now have to be "some kind of moratorium" on sending students to do field work in the UAE and the wider Gulf region.
He said Hedges had been looking at civil-military relations in the UAE since the Arab Spring and "there was nothing clandestine or covert" about the material he had.
He said there was no "inkling" of danger and Hedges was "no stranger" to the UAE having "lived there on and off" since he was nine years old.
Prof Jones said: "He knew many of the people he was going out to interview, so again it is utterly bizarre, and indeed perverse, and indeed a miscarriage of justice, that this has befallen him."
Conservative MP Johnny Mercer called the case "ridiculous" and said it was "simply unacceptable".
He tweeted: "Consequences must be immediate until he is released. Resilience required."