AVRUPA TIMES-Turkish Republic of the Northern Cyprus, Deputy Prime Minister and Minister of Foreign Affairs Kudret Özersay stated on 15 April that the government were closely following developments in the world as related to coronavirus and working on drawing up a roadmap to guide the situation in the TRNC.In his written statement, Özersay pointed to a historic responsibility to guide society out of the current crisis.He added that some countries, which had a large number of infected people, were aiming to slow the spread of the virus over time so that communities can develop immunity. He added that the cost of this approach is an extremely high number of loss of life.  
"These countries are trying to spread the virus over a long period in line with their health system but are unable to prevent the loss of life," he said.
TRNC CORONAVIRUS UPDATES
Total infected: 105
Total tests: 4737
Total recovered: 74
Receiving treatment: 26
ICU patients: 0
Özersay pointed out that the TRNC had a low infection rate and that the healthcare system was able to cope in the event the number of cases increases.
"If we succeed in containing the spread of the virus, detect those infected and quarantine those who have come in contact with infected patients we can create a closed-circuit system. We can also detect new cases by carrying out more tests and constantly developing our health system," he underlined.
Özersay added, however, that little was known as to what will happen when the island's connection with the rest of the world is re-established, further adding that no one knows whether we'll have to re-live the outbreak.

"We need to think positive. We might see the virus, as other examples in the past, mutate and transform into something like the common flu. This is one option. A second option would be the development of a vaccine which would allow us to survive the virus with few fatalities," he said.
Another option would be allowing entry and exit into the country through a quarantine system once the health system is strengthened and riding out the virus by allowing it to spread in a slow and controlled fashion, Özersay said.
"One other option would be to continue living in a closed-circuit system and to try to be as self-sufficient as possible, all of which will be decided in the coming months," he added.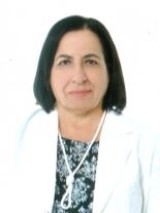 Turkish Republic of the Northern Cyprus, London Ambassador Oya Tuncalı's message dated 12 April regarding the coronavirus is as follows:

Dear citizens living in the United Kingdom,
The rapid escalation of the coronavirus (COVID-19) pandemic in the United Kingdom is a challenging and difficult period for all our citizens living here. As a result, we have all had to make some important changes to our lives.Staying at home has enabled all of us to understand the meaning of love much more deeply, and to better appreciate and value those whom we love.Naturally we are all concerned and worried. However, we must all work together, with patience and solidarity, to overcome these difficult and challenging days.Many of our citizens within the Turkish Cypriot community have sadly lost their lives as a result of the disease.  We are deeply saddened by these losses and extend our deepest condolences to the families of those who have passed and wish our community strength during this period. May they rest in peace. We also wish a speedy recovery to those that are ill because of COVID-19.
In order to prevent further deaths within the Turkish Cypriot community and to delay the spread of the Coronavirus it is vital that we protect ourselves and our loved ones by following the advice of the UK Government. We must, therefore, continue to stay at home and practice social distancing. During these extremely challenging times, it is imperative to focus on staying positive and constructive, as well as extending support to those who are less fortunate.
Following efforts to repatriate our students and citizens back home to the TRNC in line with certain criteria, the TRNC London Representative Office has continued working from home during this period, and will continue to support and assist the Turkish Cypriot community during these days.
I extend my warm regards to all our citizens living in the United Kingdom and wish you all many good healthy days.
Oya Tuncalı
Ambassador
TRNC London Representative