President Tatar gave an exclusive interview to Islam Channel Founder, Mohamed Ali Harrath, and answered questions from the audience. His visit to the UK coincides with the 40-year anniversary of the proclamation of the TRNC. He looked back on the history of Cyprus and shared his insights with the audience, describing how "despite all the impediments and obstacles" the Turkish Cypriot people had "persevered to be alive".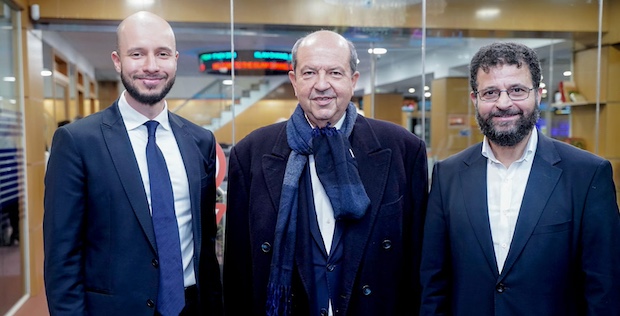 Islam Channel CEO Mohamed Harrath • TRNC President Ersin Tatar • Islam Channel Founder Mohamed Ali Harrath
He said: " We fought and we suffered but we never gave up".
He described their rich heritage, their "strong roots" and their considerable achievements, especially in the fields of tourism, agriculture, transport and further education.
"There is no going back"
For a solution to work: "it should be fair, it should be practical, it should be sustainable".He also stressed the importance of the support of Türkiye and its military presence on the island, saying: "I hope that the international community will soon be able to see the facts".
"As a state, the British government policy is very old and outdated"
President Tatar called on the UK to reconsider its position towards Cyprus. He talked about his own close ties with Britain, having studied and lived in the country. He said:"The British government policy just binds the British government but when you look at the people there are millions of British people who have sympathy with the Turkish Cypriots.However, he continued: "as a state the British government policy is very old and outdated." He concluded: "It's about time they reconsider their policy to help the Turkish Cypriots and the Greek Cypriots."
"A better and more prosperous future"
When asked about his view of the future, President Tatar spoke of his natural optimism, fuelled by Türkiye's developing role as a world leader, saying: "Despite the fact that we are a different state we are in the economic zone of Türkiye.""Every year we will be in a better position and will be able to offer our young people a better and more prosperous future." The President called on the UK and the international community to commit to a two-state solution in Cyprus – he underlined the importance of dealing with the reality of the situation as it is now and said: "There is no going back".
 
 "Our hearts beat together"
The President thanked Mohamed Ali Harrath and Islam Channel for hosting him and welcoming him to speak about Northern Cyprus. He said: "We are a Muslim state and we do rely and trust on the whole Muslim world. I very much hope that our relationship with the Islamic world, with other friendly countries, with the support of Türkiye, improves over time and your brothers and sisters in this Muslim Republic of Northern Cyprus in the Eastern Mediterranean, obviously have a more peaceful and prosperous future."He spoke of his pleasure at meeting leaders of the British Muslim community and being able to talk to them about the history and current political situation of Northern Cyprus and thanked them for listening to him in such an attentive way. He said that looking at the audience made him feel "happy to be here, because our hearts beat together because we have a similar way of life".The interview with President Tatar will be broadcast on Islam Channel as part of its flagship current affairs series "In Conversation With", which showcases interviews with prominent personalities, such as leading statesman, Tun Dr. Mahathir Mohamad, former Prime Minister of Malaysia. Issued 18th November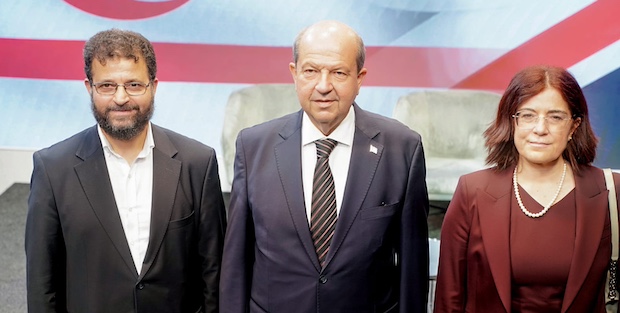 Islam Channel Founder Mohamed Ali Harrath • TRNC President Ersin Tatar • TRNC London Representative Çimen Keskin

Islam Channel is the leading English-language Islamic media platform, broadcasting worldwide from its London studios since 2004. In the UK it is available on Sky, Virgin and Freeview and is watched by 60% of British Muslims. It reaches over 69 million monthly across its digital platforms. Its sister channels are Islam Channel Urdu and Islam Channel Bangla.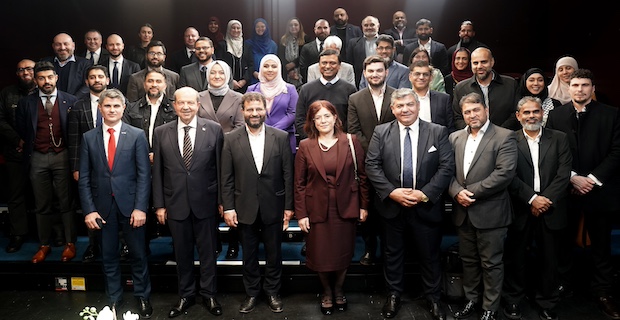 Islam Channel Founder Mohamed Ali Harrath • TRNC President Ersin Tatar IslamChannel4: Islam Channel Founder Mohamed Ali Harrath • TRNC President Ersin Tatar