AVRUPA TIMES/Aisha AMAN/Kazakhstan-Hazrat Sultan is the new international airport of the ancient city of Turkestan, which was found in the V century AD. On the evening first day of winter the capital center of the Turkic world took the first flight from the capital city Nur-Sultan. And passenger transportation will officially in Almaty begin on December 5.
Turkestan the city is located along the Silk Road, called the spiritual capital of Kazakhstan, has always attracted tourists from all over the world, because in this city there are old mounds and the mausoleum of Khoja Akhmet, which was built by Amir Temir in 1396-1398.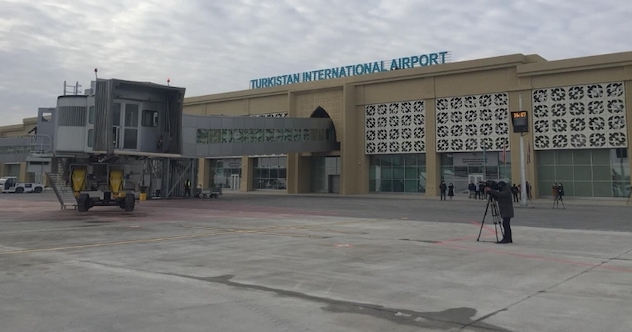 And soon the new airport will open international flights to Istanbul and Dubai, to the following Moscow, Baku, Samarkand. Local media reports this was announced by the Ministry of Industry and Infrastructural Development of the Republic of Kazakhstan.