Some homes had to be evacuated due to mudslides and further flooding is possible, the Environment Agency said.The public are being urged not to attempt to drive through flood water.The downpour of rain on Tuesday closed roads and led to 18 homes being evacuated.It was a similar picture in other parts of England, with "torrential" rain in Devon causing treacherous driving conditions and damage to homes and businesses.Hertfordshire, Northamptonshire and Essex also saw heavy rain, resulting in blocked roads and delays to rail services.A flood warning is in force for the River Brue and Glastonbury Millstream between Lovington and Highbridge, with low-lying properties at risk.Commuters described the roads through the villages of Podimore and Queen Camel as "impassable".The village hall in North Cadbury was opened to residents affected on Tuesday night, and about 18 households are thought to have been forced to evacuate.While flood warnings remain in place, all weather warnings for heavy rain have been lifted.Hertfordshire Constabulary reported receiving a large number of 999 calls due to cars being stuck on flooded roads on Tuesday evening.

Heavy storms caused flash flooding and widespread disruption across Devon. In Worcestershire, a primary school had to be evacuated after it was hit by lightning.
Pupils at Wilden All Saints School in Stourport-on-Severn were taken to a nearby village hall after the strike just after 13:45 BST on Tuesday.
In Devon, the River Otter burst its banks. Hilary Penfold, of the village Newton Poppleford which sits to the west of the river, said a 6ft (1.8m) high concrete wall and a brick outbuilding were demolished by water running off fields.The torrent was powerful enough to jam her car against a wall.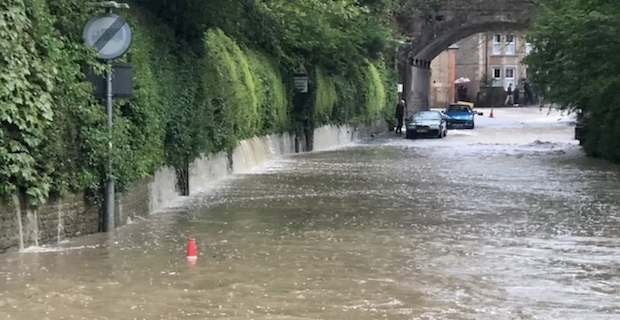 Other Somerset towns affected include North Cadbury, Milverton and Shepton MontagueCamelicious Cafe in Queen Camel, Somerset, was among the businesses which were flooded.The cafe, which opened in January, is run by special educational needs charity Able2Achieve.Area manager Caroline Parker told : "It's devastation, there's furniture and all the belongings everywhere - the walls are totally soaked, furniture's turned up, stock's been lost."Every business is quite sensitive at the moment, what with the rising costs. Being a charity as well, I'm sure it will devastate us."Ms Parker said the community has been "fantastic" and asked people to give staff moral support during the clean-up effort.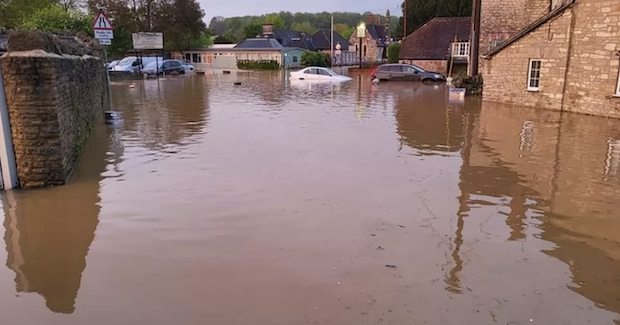 Somerset Council said: "Following last night's flooding the A359 at Queen Camel remains impassable. Also reports that Ilchester Road between Charlton Adamand Podimore is closed."Roads around North Cadbury also affected. Drive safely - do not try to cross flood water."DSFRS is using the village hall in North Cadbury as a base for some of its vehicles.The service said: "A major incident has been declared regarding flooding in the Galhampton, North Cadbury, and South Cadbury Areas."Devon and Somerset Fire and Rescue have several resources deployed to the area to deal with the situation."Please avoid driving through floodwater. If you come into contact with floodwater, please take necessary steps to decontaminate yourself and clothing appropriately."