At least 70 people were killed Wednesday when a massive fire spread through several apartment buildings in Bangladesh's capital.
Fire Service and Civil Defense Director Maj. AKM Shakil Nawaz confirmed to Anadolu Agency early Thursday that 70 people have died in the blaze in the old part of Dhaka.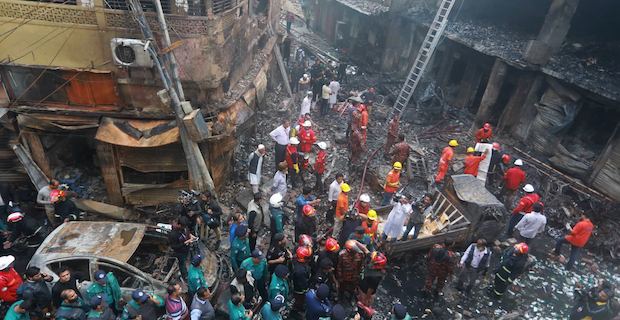 "We have found huge amounts of plastic materials stored in a building that is always risky to fire. But without completing an investigation, we cannot assure anything," said Nawaz.
He said they had found evidence of a gas cylinder explosion, adding an investigative body has been formed to probe the incident.
The fire broke out in a multistory building in Dhaka where chemical substances were kept in "unsafe conditions", though officials could not confirm how it started, the Dhaka Tribune reported earlier.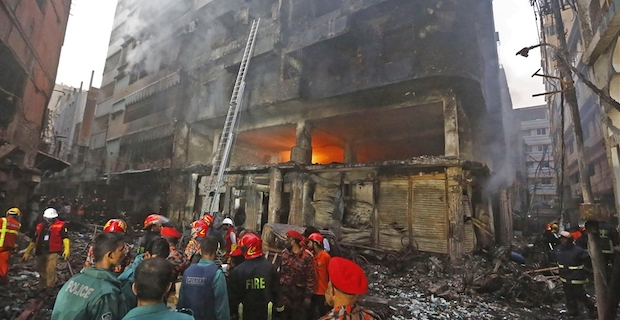 While local fire brigades eventually brought the fire under control, officials said they expect the number of casualties to rise, the newspaper said, adding the dead included women and children.
Some 50 people were admitted to medical facilities, with 16 being treated for burn injuries and three in critical condition, it said.