The European Parliament will select one of four candidates Wednesday to be its president for the next two-and-a-half years, the legislative body said in a statement. "Four candidates are standing to become Parliament President in tomorrow's election, scheduled to start at 09.00," or 0800GMT, it said late Tuesday. Running for the post are Ska Keller (the European Free Alliance, Germany), Sira Rego (the European United Left/Nordic Green Left, Spain), David-Maria Sassoli (Progressive Alliance of Socialists and Democrats, Italy), and Jan Zahradil (Alliance of Conservatives and Reformists in Europe, the Czech Republic).
The election will be held by secret ballot and to be elected, a candidate must obtain an absolute majority of votes cast (50% plus 1).
Late Tuesday the European Council elected Charles Michel the next president of both the European Council and the Euro Summit.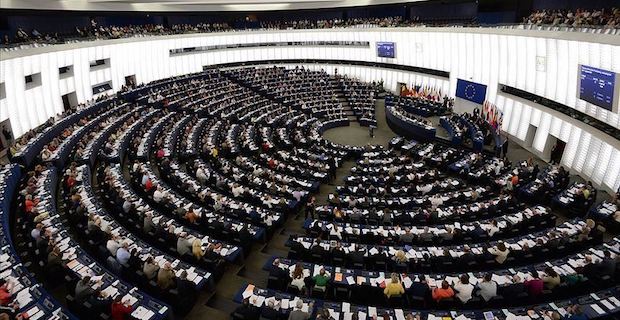 "To be appointed President of EUCO is a great responsibility and a task I will fulfill with commitment. A united Europe with respect for national diversity is my objective. Solidarity, freedom & mutual respect are the core of the European Union. I will uphold those values," Michel tweeted on Tuesday.
European leaders on Tuesday proposed Ursula von der Leyen as the next president of the European Commission. If elected, she will be the first woman to serve in the post.
They also nominated IMF Managing Director Christine Lagarde to be president of the European Central Bank, as well as Spanish Foreign Minister Josep Borrell to be EU foreign policy chief.
NATO Secretary-General Jens Stoltenberg said on Tuesday that he looks forward to working with the new EU leadership.
"In an unpredictable world, NATO-EU cooperation is more important & closer than ever," Stoltenberg said on Twitter.