CIA Director Gina Haspel is en route to Turkey to discuss the case of missing Washington Post columnist Jamal Khashoggi, according to multiple reports Monday. 
The move comes after U.S. President Donald Trump hinted earlier in the day that America has its top intelligence officials in Turkey and Saudi Arabia to gather the facts surrounding Khashoggi's disappearance. 
"I have a great group of people in Turkey right now and a great group of people in Saudi Arabia. We will know very soon" what happened to Khashoggi, Trump said.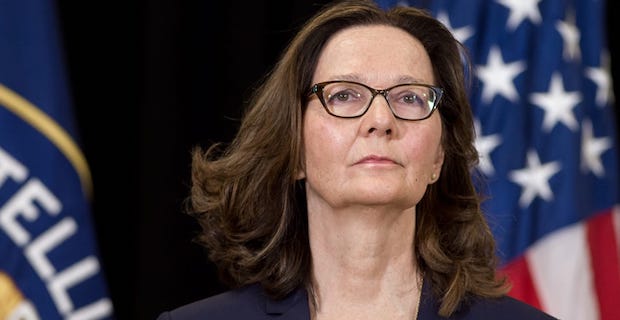 The CIA declined to comment on Haspel's reported travel when asked about the matter. 
Her visit comes as Turkish President Recep Tayyip Erdogan prepares to announce the initial findings of Ankara's investigation Tuesday and mounting skepticism over the Saudi explanation of what happened to the U.S. resident and Saudi Arabian national.
After denying knowledge of Khashoggi's whereabouts for two weeks, Saudi Arabia on Saturday said he was killed during a fight inside its Istanbul consulate.
His body has not been recovered, nor has Saudi Arabia explained its shifting narrative on what transpired. 
Trump said Monday he is "not satisfied" with Saudi Arabia's explanation for Khashoggi's disappearance -- just days after calling it a "great first step".
Khashoggi was last seen entering the Saudi consulate in Istanbul on Oct. 2. 
On the day of his disappearance, 15 other Saudis, including several officials, arrived in Istanbul on two planes and visited the consulate while he was still inside, according to Turkish police sources. All of the identified individuals have since left Turkey.
A joint Turkish-Saudi team completed an investigation into the case on Thursday after searching the residence of the Saudi consul general as well as the Saudi consulate in Istanbul.