Birmingham, Manchester, Sheffield, and Bristol would be devastated if the quakes which hit Türkiye took the British Isles under its grip, said an expert.
"To give you an idea of the sheer scale of the Turkey earthquake, if we overlay the USGS ShakeMap onto the British Isles, the fault (red colours) would have ruptured from the Severn Estuary to the Humber Estuary. Much of England would have seen at least Intensity Level 7 shaking," said Stephen Hicks, a seismologist at University College London (UCL), on Twitter.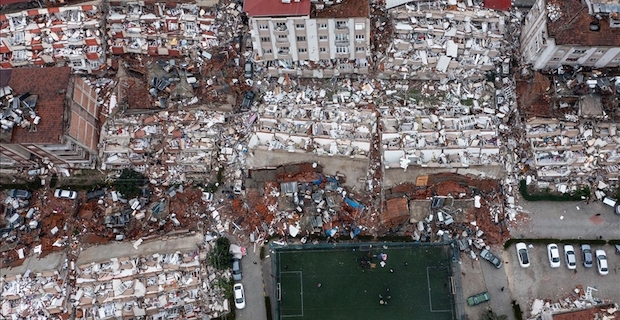 Hicks said that buildings on the British Isles would not stand up to such strong shaking and "England would have essentially been sliced into two by the unzipping rupture."
"Of course this is academic because the UK doesn't have faults this big to generate such large earthquakes," said Hicks.
The map showed gaps from Wales and southwest England but Hicks suggested that those places "would have not got away as lightly as the map suggests … these apparent gaps are just due to the coastline of the eastern Mediterranean Sea."
He also shared the Turkish Red Crescent's relief fund for those who want to donate.
At least 12,873 people were killed and 62,937 others injured in 10 provinces of Türkiye due to two strong earthquakes that jolted the southern parts of the country, according to authorities.