The number of MPs who formed the breakaway Independent Group has risen to eight, as Joan Ryan resigned from the Labour Party late Tuesday.
Ryan, a lawmaker for Enfield North and the chair of Labour Friends of Israel (LFI), said in her resignation letter the Labour Party has become "infected with the scourge of anti-Jewish racism". 
"I cannot remain a member of the Labour Party while this requires me to suggest that I believe Jeremy Corbyn -- a man who has presided over the culture of anti-Jewish racism and hatred of Israel that now afflicts my former party -- is fit to be prime minister of this country," Ryan said.
"He is not," she added.
On Monday, a group of seven MPs resigned from the party and said they would sit in parliament as independent lawmakers.
The decision to leave the opposition party was announced Monday morning at a press conference held by resigning MPs Chuka Umunna, Luciana Berger, Chris Leslie, Angela Smith, and Mike Gapes, who were supporters of the LFI, alongside Gavin Shuker and Ann Coffey.
Ryan and Shuker lost no-confidence votes in their constituencies last year.
The ILF said in a statement following Ryan's resignation that she would continue to chair the pro-Israeli parliamentary group.
Ryan was accused in January 2017 to be in a plot to bring down Corbyn after an Al Jazeera documentary video showed her secretly filmed discussion with a then-Israeli embassy official Shai Masot, who returned to Israel after the documentary revealed his involvement in plots against government ministers, including Foreign Office Minister Alan Duncan.
Reacting to the resignations on Monday, Corbyn said he was "disappointed" that the departing MPs had felt unable to continue working for policies that had "inspired millions" during the 2017 elections.
The raft of departures, including Ryan's resignation, brings the total number of seats held by the main opposition party down to 248.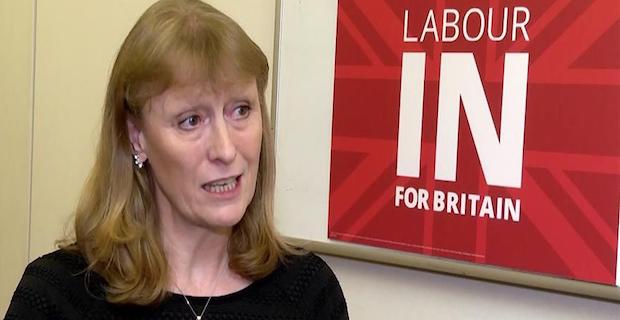 Accusations
The anti-Semitism accusations directed at Labour are not new but they grew after Labour's success in 2017 snap election, as the party's votes rose 10 percent, attracting attention as an alternative to the current Conservative government amid Brexit uncertainties.
In a 2016 renewed leadership contest, following resignations from his shadow cabinet, Corbyn secured his position as leader with 61.8 percent of the votes from party members.
A joint editorial published in July 2018 by The Jewish Chronicle, Jewish News, and Jewish Telegraph, appearing on the front pages of all three papers under the headline "United We Stand", described the Labour Party as the "natural home" for Britain's Jewish community but claimed the party had "seen its values and integrity eroded by Corbynite contempt for Jews and Israel".
"The stain and shame of anti-Semitism has coursed through Her Majesty's Opposition since Jeremy Corbyn became leader in 2015," the editorial charged.
Accusing the party of becoming "institutionally racist", the editorial underlined "the strong concerns raised in the Jewish community".
The latest row over anti-Semitism accusations by the U.K.'s Israeli lobby arose over Labour's refusal to accept the full text of the working definition of anti-Semitism produced by the International Holocaust Remembrance Alliance (IHRA).
The party expressed concern over creating a code of conduct that could be "used to deny Palestinians, including Palestinian citizens of Israel and their supporters, their rights and freedoms to describe the discrimination and injustices they face in the language they deem appropriate"; however, it adopted the full IHRA definition in full later.
'Don't spread anti-Semitic poison in Labour's name'
Corbyn's pro-Palestinian policies and denying support to U.S. and British military operations abroad have made him a target of right-wing media and opposition from within his own party. 
In an op-ed for The Guardian, Corbyn said: "Labour staff have seen examples of Holocaust denial, crude stereotypes of Jewish bankers, conspiracy theories blaming 9/11 on Israel, and even one individual who appeared to believe that Hitler had been misunderstood."
"People holding those views have no place in the Labour Party," he wrote.
In 2016, a parliamentary committee asked Corbyn to testify about his describing the Palestinian groups Hamas and Hezbollah as his "friends". The inquiry resulted in the resignation of Ken Livingstone -- a one-time Labour MP and former London mayor -- amid anti-Semitism accusations. 
"People who use anti-Semitic poison need to understand: You do not do it in my name or the name of my party," Corbyn wrote in the opinion piece.
"You are not our supporters. And anyone who denies that this has surfaced within our party is clearly actually wrong and contributing to the problem.
"Driving anti-Semitism out of the party for good and working with the Jewish community to rebuild trust are vital priorities," he said.