Çisel is originally from Istanbul and came to the United Kingdom about 15 years ago. She has continued to follow her favourite sport in England: volleyball. How delighted she was to see her home country: Turkey produce some of the top class women's teams in the world such as Vakifbank Istanbul, the current European Women's League champions, and Eczacibasi Istanbul and Fenerbahce OPET, the other two title holders.
After encouraging pupils at the school where she used to work, about three years ago Çisel decided to enter the adult London Volleyball League at second division level to move into adult sport, calling the club she formed, "Little Giants". A Giants women's team followed as did success. With the current season approaching its climax, the club's men's team is unbeaten and leads its division while the women's teams that have joined Giants Men , are top of their divisions too.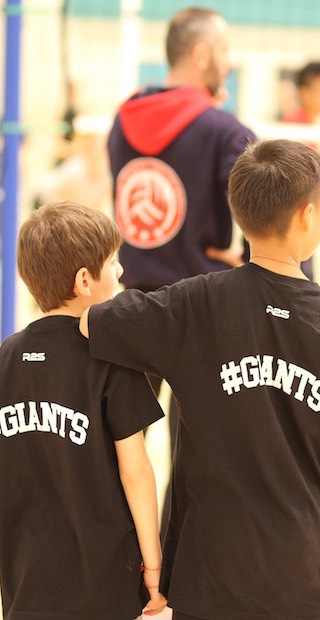 However, a healthy club relies on much more than success on court and Little Giants encourages its youngest players so, in addition to the adult teams, it enters London competitions for players under fifteen years old with some twenty players available for selection. The club keeps youngsters' subscriptions at £25 per month with a freedom to join any session throughout the week and weekend as long as they're 17 and under. The club also organises competitive tournaments throughout the year at the renowned Copper Box Arena , one of the great facilities built for the 2012 Olympic Games and at Crystal Palace National Sports Centre, another one of the biggest arenas in London. For example, the 14 hour volleyball tournament being organised at the Copper Box Arena for ‪31st March‬ is nearly full with fourteen teams already signed up to the competition.
Asked why she wanted to work so hard to develop volleyball in London, Çisel replied, "I come from Istanbul where the city is home ground for many world class women's teams and at Little Giants we always try to replicate the same qualities and expertise that I gained from the Turkish volleyball. Volleyball is growing in England at a good pace and we are convinced that the future for the sport is bright. We invite all, adult or kids, to come and try this amazing team sport. Whether a beginner or a competitive league player, we sure can provide all with suitable training. We have some Turkish volleyball players , however more will be most welcome in addition to our already existing multi-cultural teams with experienced players from all over the globe such Italy, Bulgaria, Germany, Africa, France, Brazil and England