NBA legend Kobe Bryant, who on Sunday passed away in a tragic helicopter clash with his teenage daughter, is being remembered as one of the greatest basketball players of all time. Considered one of the top shooting guards in the history of NBA, Kobe, who gave himself the nickname Black Mamba, was born in Philadelphia, Pennsylvania on Aug. 23, 1978. While attending Lower Merion High School in his hometown, his stellar skills on the basketball court drew the attention of professional recruiters. North Carolina's Charlotte Hornets selected Kobe as 13th overall in the 1996 NBA draft, after which -- in what turned out to be a fateful move -- he was traded to the Los Angeles Lakers, his home for his entire two-decade career. 
In 1996 Kobe, the son of former NBA player Joe Bryant, set a new record for the youngest player to ever appear in a game, shooting professional hoops when he was just 18 years and 72 days old.
He racked up many achievements during his 20-year NBA career, including the Most Valuable Player (MVP) award in 2008 along with two Finals MVP awards in 2009 and 2010.
The 18-time NBA All-Star led the Lakers to win five NBA titles: 2000, 2001, 2002, 2009 and 2010.
Over his career he scored a total of 33,643 points, making him fourth on the NBA's all-time scoring list, following Lakers legend Kareem Abdul-Jabbar, Utah Jazz icon Karl Malone, and the Lakers' LeBron James.
Kobe also won gold medals as a member of the U.S. men's basketball team in the 2008 Summer Olympics in Beijing and the 2012 Summer Olympics in London.
He averaged 25 points, 5.2 rebounds, and 4.7 assists in 1,346 regular season games during the course of his career.
81 points in a single game
A natural leader on the court, Kobe never hesitated to propel his team to victory, scoring game-winning shots many times to capture last-minute wins and showing sensational single performances.  Undoubtedly his best single outing was at home court at the L.A. Staples Center, where on Jan. 22, 2006 he scored a dazzling 81 points against the Toronto Raptors.  This made him the second-highest scoring player in a single game, behind only Wilt Chamberlain's 100-point game in 1962. This feat also put him in the Lakers record books for the most points scored by a player in a single game. He was chosen to start the All-Star Game 18 times in a row, the longest streak in the history of NBA. In 1998, he was the youngest all-star starter at the tender age of 19 years and 170 days.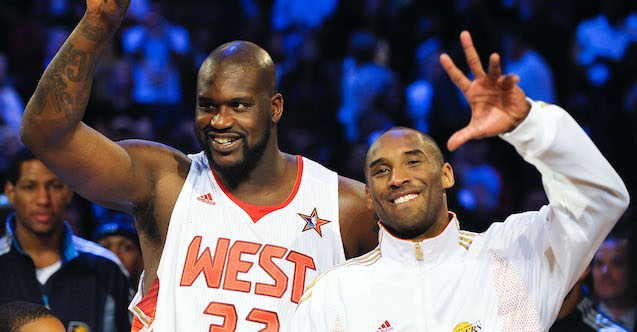 Legacy
Besides his natural talents and playing style, Kobe was famous for his concentration and intense focus on the game, along with his ambition that inspired many young basketball fans across the globe. He detailed his approaches in his book The Mamba Mentality, centered on the philosophy of working hard to fulfill one's dreams. Kobe was full of desire to win every game he played. His Mamba mentality contributed to his huge recognition all around the world and extended his impact beyond the hoops.
Closed out stellar career in 2016
In April 2016, in his swan song NBA game against the Utah Jazz, Kobe became the oldest player to score 60 points. That summer the Los Angeles City Council declared Aug. 24 Kobe Bryant Day in his honor (the eighth month and 24th day refers to the numbers he wore during his career). Famed both in the U.S. and around the world, in 2012 and 2013 he was featured in an ad for Turkish Airlines along with Argentine football star Lionel Messi. In 2018 Kobe also won an Oscar for Best Animated Short for "Dear Basketball," which depicted him as a child dreaming of becoming a NBA basketball champion.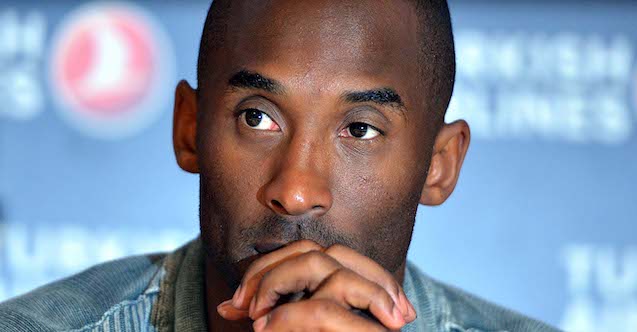 Tragic death shocks world
On Sunday the world was rocked by the news that Bryant and his 13-year-old daughter Gianna were killed in a helicopter crash outside Los Angeles, along with seven other people on board the copter, which was flying through bad weather. In the wake of the devastating loss, many famous public figures from sports to politics mourned the loss of the Lakers legend, who was only 41. NBA players, coaches, and fans especially paid tribute to Kobe and his family in games after the Lakers legend's death was confirmed. Fans at Texas' AT&T Center held a moment of silence for Bryant just before the start of a game between the San Antonio Spurs and Toronto Raptors.
Fans chanted "Kobe" and gave a standing ovation in tribute to the Lakers legend, marking one of the most bittersweet moments in NBA history.
Since his death on Sunday, Kobe was commemorated with different kinds of tributes in the NBA games played. 
Players, coaches, fans remembered him with their comments, typing his and her daughter's names on their shoes, even waiting for 24 seconds and 8 seconds doing nothing during the start of the games, to respect his legacy.