Spanish football giant Barcelona star Lionel Messi was diagnosed with a thigh injury. "First team player Leo Messi has elongated his left adductor. He is now out and his recovery will determine his availability," the club said on Wednesday.
Messi sustained injuries during Tuesday's La Liga match, against Villarreal that the Barca won by 2-1.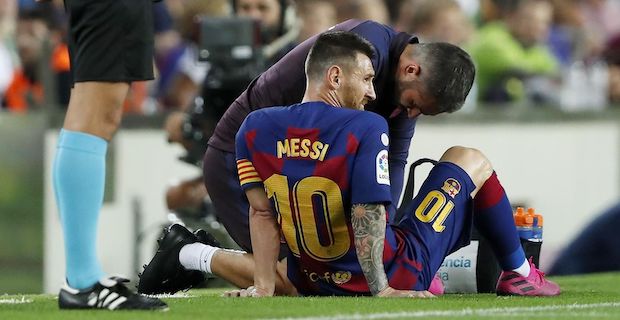 "Despite playing only the first half of the match, Messi was superb, assisted Antoine Griezmann to score Barca's first goal, which Messi chalked up with a corner kick," the club added.
Argentine superstar Lionel Messi recently won FIFA's award for Best Men's Player, scoring over Dutch player Virgil van Dijk and Portugese superstar Cristiano Ronaldo, who were also listed as claimants. 
Messi claimed this award for the sixth time in his career.