Russian forces have launched a major military assault on Ukraine, with reports of missile strikes and explosions near major cities.People have been trying to flee the capital Kyiv and there is a palpable sense of shock.UK PM Boris Johnson says Russian President Vladimir Putin has unleashed a "tidal wave of violence" against Ukraine.The PM says a "massive package" of sanctions will be introduced against Russia.Nato chief Jens Stoltenberg says Russia has launched a "cold-blooded", long-planned invasion.Vladimir Putin warns that Moscow's response will be "instant" if anyone tries to take on Russia.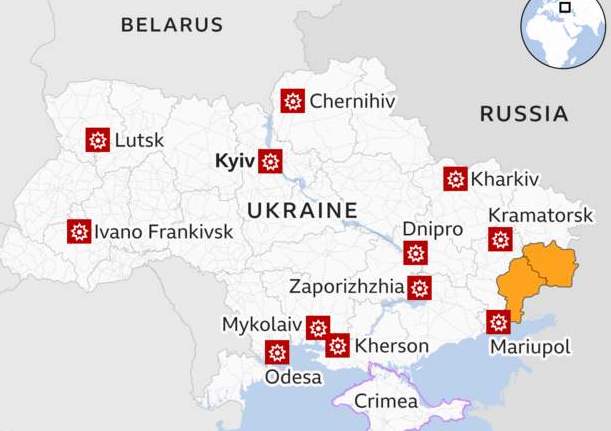 Sanctions will hobble Russian economy'
The UK was one of the first countries in Europe to send defensive weapons to help Ukraine, says Boris Johnson.Other allies have followed suit and the UK will do more in the days ahead, he says, without providing specifics."Today in concert with our allies we will agree a massive package of economic sanctions designed in time to hobble the Russian economy," Johnson says.Europe must also collectively cease the reliance on oil and gas that has given Putin a grip on Europe, he says.