Turkish citizens abroad begin voting in presidential run off. Turkish citizens living in the UK and in countries across Europe are voting once again for their president, the first time they have done so in a run off. Polls for overseas voters are open until the 24th of May, after which the ballots will be shipped to Türkiye for counting with domestic voting slips on the 28th of May. Lape Olarinoye has more from London.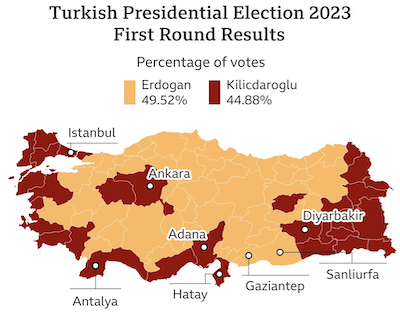 Turkey's current president, Recep Tayyip Erdogan, has been in power for two decades. He has forged bonds with both East and West, but his increasingly authoritarian rule has led to friction with some allies.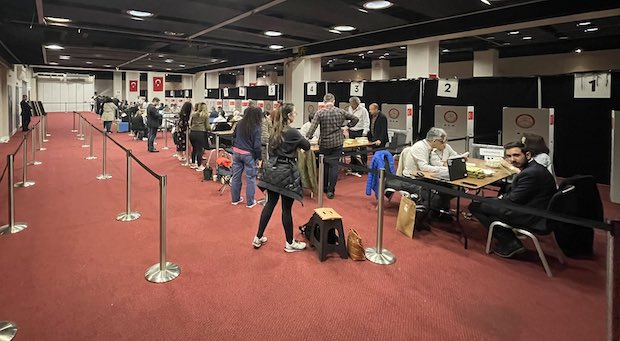 Kemal Kilicdaroglu, the opposition challenger, has promised to restore Turkey's democracy and improve human rights. Some Turks, though, question whether he has the presence on the world stage and commitment to security that Mr Erdogan has made his trademark.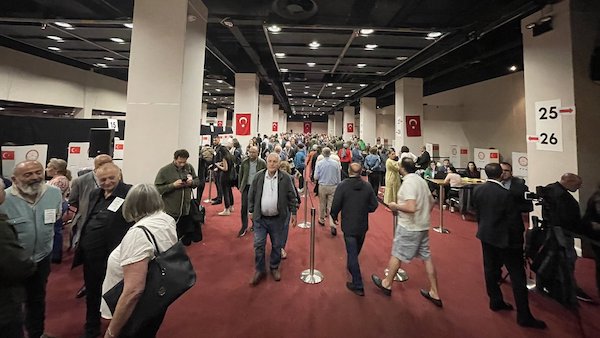 In the capital London, Turkish local time started to vote in 35 ballot boxes set up at Novotel London West pier as of 08.00. They will be able to vote between 08:00 and 22:00 until Voting in Leicester will end on May 21. According to the Supreme Election Board (YSK) inspections, there are approximately 127 thousand voters registered in the overseas electoral roll in England.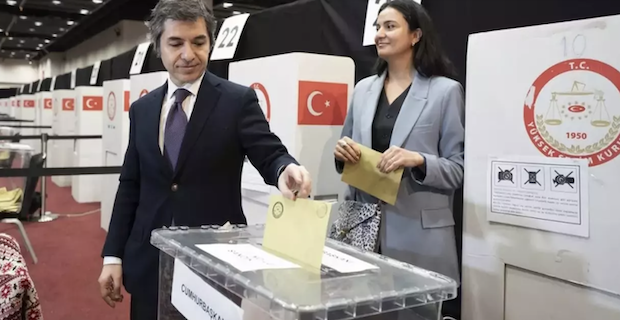 Ertas: "We increased the number of ballot boxes in London to 35."
Turkey's Ambassador to London Osman Koray Ertaş stated that Turkish voters registered in England, where the voting center is located, cast their votes for 5 days and said, "Unlike the previous election, we have achieved an important series after our number 35 in London." said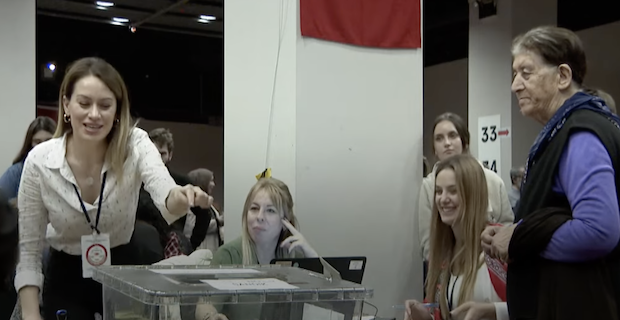 UNITED KINGDOM OF GREAT BRITAIN AND NORTHERN IRELAND
Turkish citizens living in the UK are voting once again for their president. Here is te city's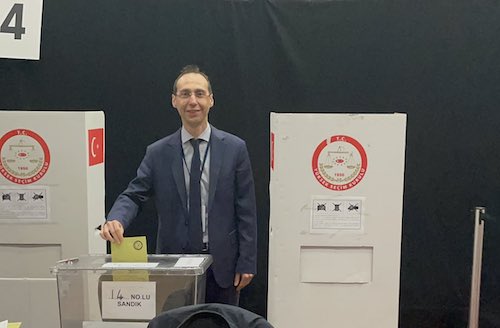 Edinburgh Consulate General : 39 Drumshaugh Gardens, Edinburgh EH3 7SW, United Kingdom
 
Consulate General London: NEW ADDRESS ANNOUNCED: TOUR 2: Address: NOVOTEL LONDON WEST
1 Shortlands, Hammersmith, International Cntr. London W6 8DR United Kingdom) 20 May 2023 - 24 May 2023 - Time: 08:00-22:00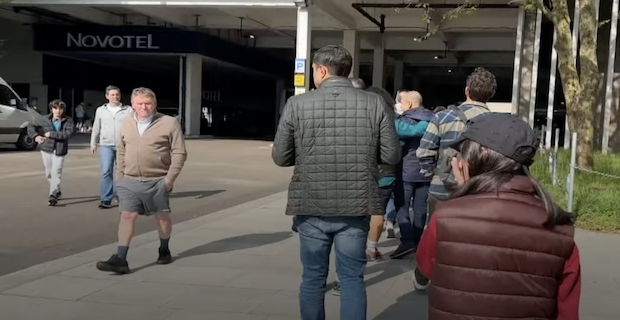 Manchester Consulate General 14 Oxford Court, Manchester, M2 3WQ, United Kingdom 20 May 2023 - 24 May 2023 - Time: 08:00-22:00
 
Manchester Consulate General / Leicester - Time: 08:00-22:00
Leicester Tigers Rugby Club, Director's Lounge, Mattioli Woods Welford Road Stadium, Aylestone Road, Leicester, LE2 7TR, United Kingdom 20 May 2023 - 21 May 2023 - Time: 08:00-22:00