Twelve of 24 Ukrainian sailors captured during Sunday's confrontation with Russia in a strait next to Crimea have been sentenced to two months in custody by a Russian court.
The pre-trial restrictions for the 12 others will be defined on Wednesday, said the court in Simferopol, the capital of Russian-controlled Crimea, on Tuesday.
Meanwhile, the Russia Federal Security Service (FSB) released documents allegedly taken from the seized Ukrainian vessels which contain instructions about violating Russian borders.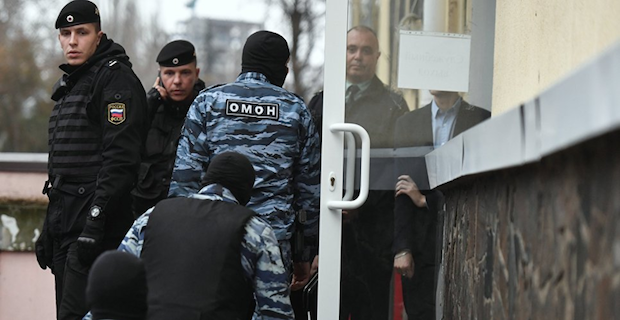 The FSB also released video of the interrogation of three Ukrainian servicemen who say they intentionally violated the Russian border and consciously ignored Russian border guards' demands to stop.
Earlier today Russian Foreign Minister Sergey Lavrov urged Ukraine's Western backers to send a "strong signal" to Kiev to stop any "provocations" that might lead to incidents similar to Sunday's confrontation.
Lavrov decried how -- in Moscow's eyes -- Ukraine "intentionally provoked" Russia on Sunday, when three Ukrainian naval vessels in the Black Sea tried to enter the Kerch Strait to reach the Sea of Azov.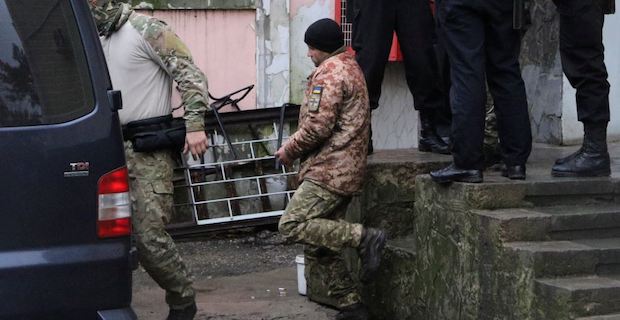 The incident ended up with three Ukrainian servicemen wounded and the vessels seized by the Russian military.
Russia and Ukraine have been at loggerheads since 2014, when Russia annexed Crimea after a controversial referendum.
Turkey, as well as the UN General Assembly, viewed the annexation as illegal.
Ukraine has also blamed Russia for separatist violence in eastern Ukraine, near the border with Russia.