The changes will form part of the wider Cycleway 50 project – a cycle route that Transport for London (TfL) are in the process of building between Finsbury Park and Camden. Islington Council is introducing the section between Nag's Head and York Way – along Caledonian Road, Penn Road, and Hungerford Road – to make it a more pleasant, inviting, safer area, where people of all ages and backgrounds can walk, cycle and wheel. Earlier this year, the council reached out to people living in the area to understand more about the changes that they'd like to see. Based on the feedback received so far, the council is proposing the following improvements:     
Creating a new pedestrian and cycle crossing on Caledonian Road, near Penn Road, with more greening.   
Creating a new pedestrian and cycle crossing on Hillmarton Road, near Hungerford Road, with a wider pavement, better visibility, new greening, and cycle parking.   
Improving the crossings on Penn Road, near the gate to Penn Road Gardens, and on Hungerford Road near Middleton Grove. At both crossings, the council will increase the pavement space and create more room for greening.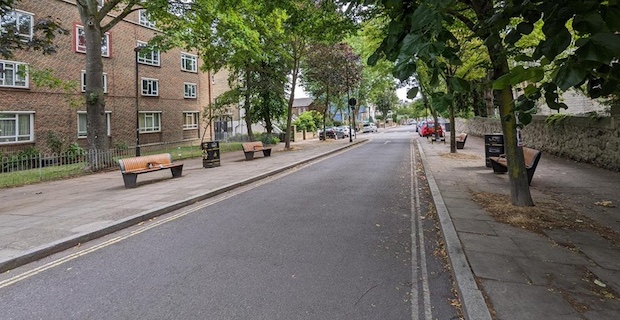 Enabling two-way cycling on one-way streets, on Caledonian Road as cycle lanes separated from traffic, and on Penn Road as cycle symbol markings along the road.  
Local people know their streets better than anyone, and their feedback and suggested improvements have helped to shape these proposals. The council has launched a public consultation on the proposals, to give local people a further opportunity to provide their feedback and insights - including on changes like widening pavements, planting new trees, and repairing pavements. The consultation is open until Sunday, 22 October, and local people can find out more about the scheme and have their say via the council's website.   
Cllr Rowena Champion, Islington Council's Executive Member for Environment, Air Quality, and Transport, said: "We're working hand-in-hand with local people to create a greener, more equal borough.    
"That vision is at the heart of our proposals for the Nag's Head to York Way area, which reflect the valuable feedback we've already received. Through the creation of the cycleway there, we're looking to make it easier for all to walk, cycle, and wheel to local businesses and amenities, and to help unlock a range of health and wellbeing benefits from improved air quality and increased opportunity for exercise.