The PM visited a school in London on Friday morningImage caption: The PM visited a school in London on Friday morning.But Johnson says the overall picture is of mixed results and claims there have been some "remarkable gains"The party is also starting to show losses in Scotland, according to early results.The Liberal Democrats have gained a net 79 council seats so far - the most of any party - and the Greens are also doing well.The AVRUPA calculates that based on these results, if the whole country had voted Labour would have 35% of the vote, Conservative 30%, Lib Dems 19% and others 16%.England results are still coming in but Labour have taken three symbolic London councils from the Conservatives.Labour leader Keir Starmer hails a "big turning point" for his party - however major gains have not been made outside London.Counting has also begun in Wales and Northern Ireland.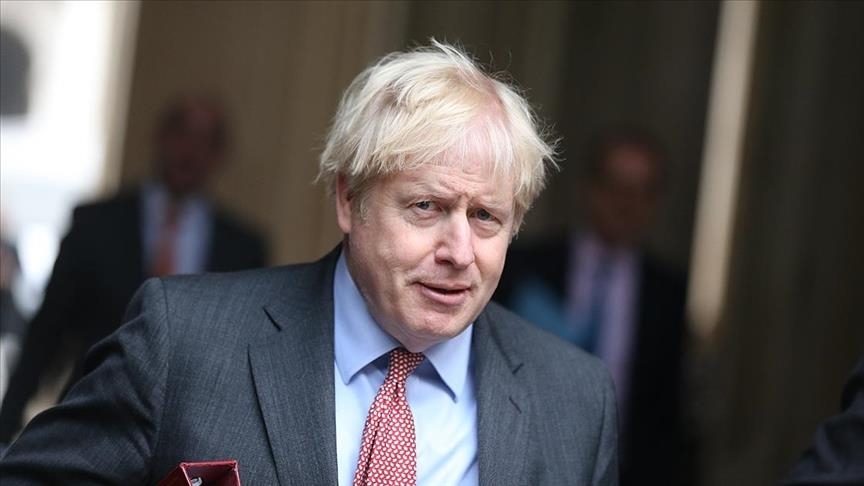 PM: Voters' message is to focus on issues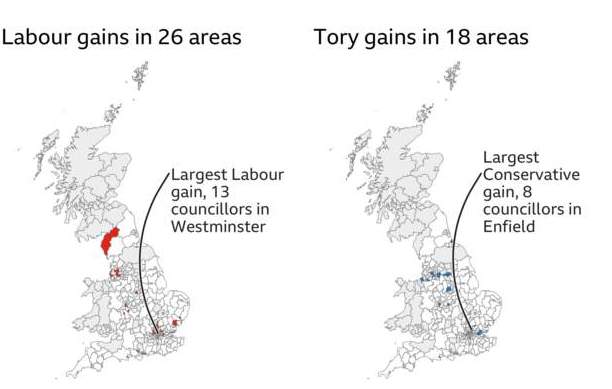 Boris Johnson admits his party faced a "mixed set of results" overnight as the votes for local elections in England were counted.Speaking on a visit to a school in London, the PM says it was a "tough night in some parts of the country", but also says the Conservatives were making "remarkable gains" elsewhere. He adds: "The big lesson, the message from voters about what they want us to do... is to focus on the big issues that matter to them."Part of that, he says, is energy security, especially as bills soar, as well as his existing "agenda" on increasing the number of nurses and police officers.