The wall will be open at Observation Point, on London's South Bank, between 08:00 GMT and 19:00 GMT on Thursday.Londoners are being invited to share memories of lost loved ones on a wall covered with hundreds of daffodils.The 10ft (3m) long wall has been unveiled by charity Marie Curie on the South Bank to mark its National Day of Reflection on Thursday.The end-of-life charity originally launched the event in 2021 to remember those who died in the Covid-19 pandemic and support those grieving in lockdown.Daffodil-shaped spaces are available where people can share their memories.More than 850 organisations took part in the event last year as well as King Charles.The remembrance event has now been opened up to anyone who has lost a loved one for any reason and at any time.The wall is one of hundreds set up across the UK for the occasion.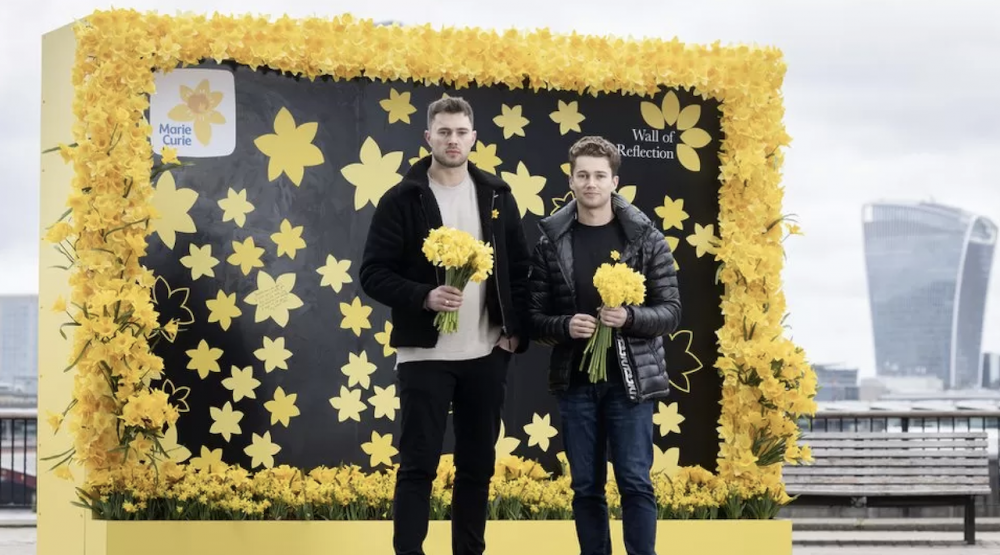 Marie Curie said that as part of Thursday's commemorations, it would lead a minute's silence at 12:00 GMT and run a series of free online events including a workshop on thehealing power of nature in grief hosted by survival expert Ray Mears among others.Dancers Curtis and AJ Pritchard are among those supporting the event after losing their grandmother during the pandemic.AJ Pritchard said the National Day of Reflection "gives us a way to keep her memory alive, and a moment to reflect on the cherished memories we shared together".Curtis Pritchard added: "Grief doesn't end, it's ongoing, and being able to share your feelings with a network of people going through similar things can really relieve some of the burden."He continued by describing the wall as "an invaluable chance to come together with others to reflect on our losses with each other's support".
The wall will be open at Observation Point in central London between 08:00 GMT and 19:00 GMT, and the charity said it hoped it would help people connect and support those who are grieving.