The victim, who died at the scene on Caledonian Road, Islington, on Tuesday, has been named as Nedim Bilgin.
Two male suspects, aged 16 and 17, were arrested nearby on suspicion of murder, and an 18-year-old man was arrested at an address in Islington, the Met Police said.
All three remain in custody.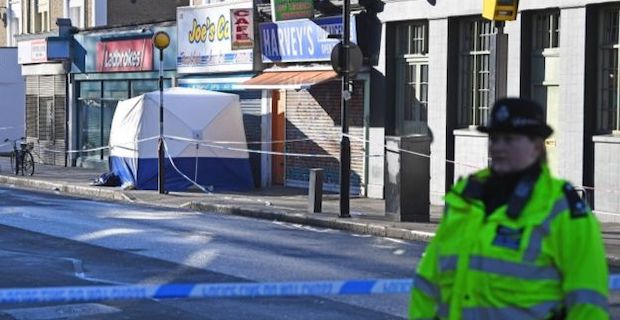 The stabbing happened at about 19:00 GMT, just over a mile (1.6km) away from The Emirates stadium, where Arsenal played Cardiff City.
Supporters were told to avoid Caledonian Road after the match.
A post-mortem examination is due to be held, Scotland Yard said.
The teenage victim is the fifth person to be fatally stabbed in London so far this year.
Islington councillor Paul Convery said Caledonian Road had been blighted by tensions between gang rivalries for years.
"There is long-running antagonism between the Cally Boyz and EC1," he said. 
"Violence in this area has been happening quite regularly and there has been a growing concern something more tragic could happen.
"I arrived at the scene about an hour after the stabbing and saw the distressed relatives."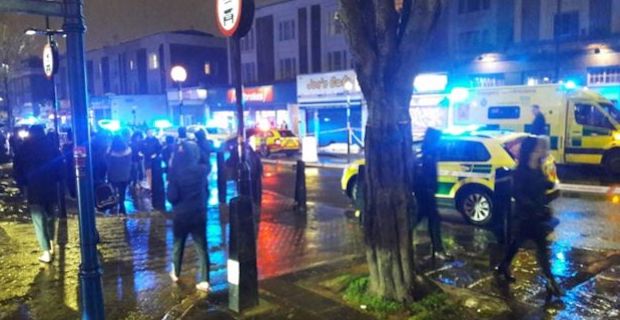 Mr Convery said the fatal stabbing had "unpleasant parallels" with the death of another teenager, Alan Cartwright, who was murdered on Caledonian Road in 2015.
Ch Supt Nick Davies confirmed the victim lived in Islington and that police patrols in the area would be "stepped up".
He said: "I completely understand the alarm and concern it has raised from those who live and work in the area.
"Tragically the local community is now coming to terms with the senseless loss of life of a young man who had everything to live for."
Elsewhere in the capital on Tuesday, a woman was found with stab injuries in Baring Road, Bromley, and in a separate attack a man was stabbed in Spray Street, Woolwich.
Both victims were taken to hospital with non-life threatening injuries.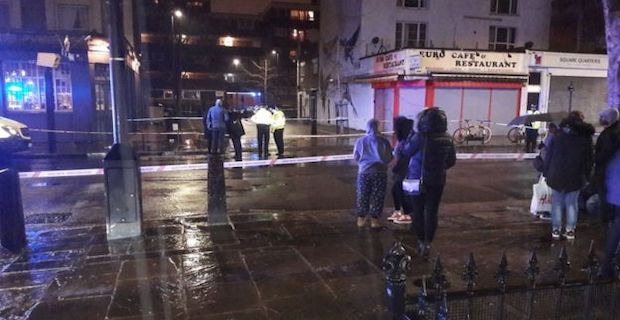 Some residents waking up today have spoken to me about how terrified they are of living in the area.
One described this part of Islington as "lawless" and said there had been another stabbing a few months ago.
There is a massive police cordon along the normally busy Caledonian Road - it stretches about 200m.
Nearby roads Kember Street and Carnoustie Street have also been taped off while forensic officers search the scene.
BBC NEWS