Hospital staff, nurses and doctors have been able to benefit from a new, modern cycling hub at North Middlesex NHS University Hospital (North Mid) installed by Enfield Council as part of the Healthy Streets programme.The hub, which includes changing and washing facilities, bike storage and a drying area is a ground-breaking provision for a London Hospital. Enfield Council secured the funding from Transport for London, the first time funds have been used by TfL for an NHS scheme.TfL provided Enfield Council with a grant to commission the design and installation of the hub which is decorated with positive images of cycling and the NHS. The hub at the hospital in Edmonton is another important link to the regeneration being seen in the surrounding area; Enfield Council recently delivered a strategic walking and cycling route, funded by TfL, which connects Cycleway 1* with North Middlesex Hospital.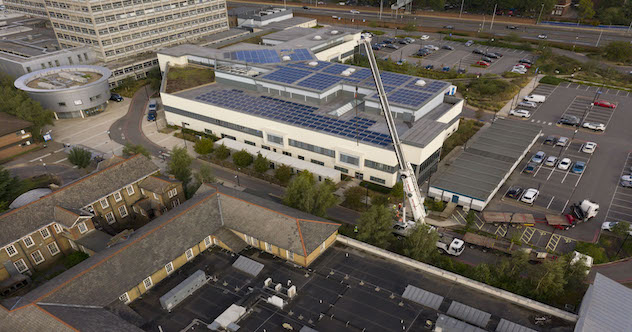 This key strategic link provides increased access for key workers travelling to North Middlesex Hospital and creates an opportunity for a future extension of the route. Enfield Council is currently consulting on the cycle path, inviting feedback from residents, businesses and other stakeholders.
With almost 4,000 hospital staff, the expanded cycling network will provide more accessible travel between Enfield and North Mid, particularly for those who live in the area. With a pivotal focus on wellbeing, this new hub is an opportunity to provide greater traveling choices and is free for all staff to use. Enfield Council is also working with the hospital to help provide additional cycle parking which can be used by visitors.
Enfield Council's Leader, Cllr Nesil Caliskan, said: "Our local hospital and health staff have been on the front line fighting against COVID-19 and trying to keep the rest of us well. It is really important our key workers' journeys into work are both healthy and safe.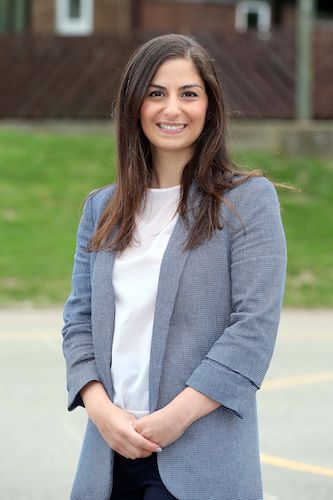 "Through our Healthy Streets projects, we have taken a comprehensive approach to promoting active travel in the borough. This first-class facility is just one example of our success in delivery and demonstrates what's possible when we work together with our partners in the NHS and TfL. It is now more important than ever for us to support the work force and the local economy and enable people to choose different ways to travel.
"More walking and cycling will free up capacity on our roads and public transport for people who need to travel this way. We're delighted to be able to play a role in helping to maintain healthy and active NHS workers as they work tirelessly to support us."
Dr Andy Heeps, interim Chief Executive, North Middlesex University Hospital NHS Trust, said: "As healthcare providers, we have a responsibility to not only encourage our patients to make healthier lifestyle choices but also provide our staff with the facilities to enable them to do the same.
"By offering our staff a safe and secure place to park their bikes as well as changing facilities, it allows them to start their working day with a fresh and active mind set. Together with Enfield Council and TfL, we are providing staff with a one-stop solution which will hopefully make cycling into work more convenient and accessible for all."