AVRUPA TIMES-People who live, work and study in Enfield will be given the opportunity to help re-design many of Enfield Town's public spaces. The online workshops will focus on improvements to Fountain Island,  the Library Green and Town Park Entrance, the Enfield Town Station Plaza and the possibility of a new community space - 'Saddlers Mill Square' -  just off Church Street.
The opportunity follows a period of detailed community engagement last year – Let's Talk Enfield Town – which heard from more than a thousand people keen to help shape the town centre. Five overarching principles have been identified, which will help the design process;
Enfield Town is:
Safe for all
Has a vibrant economy
Is a great place to be
Offers transport choices and
Celebrates its heritage.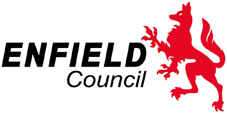 Enfield Council's Leader, Cllr Nesil Caliskan, said: "We have said from the outset that we want to work collaboratively with residents, businesses and visitors to Enfield Town, to gather as many views as possible to help create high-quality public realm spaces that are accessible, sustainable and adaptable to the needs of the community.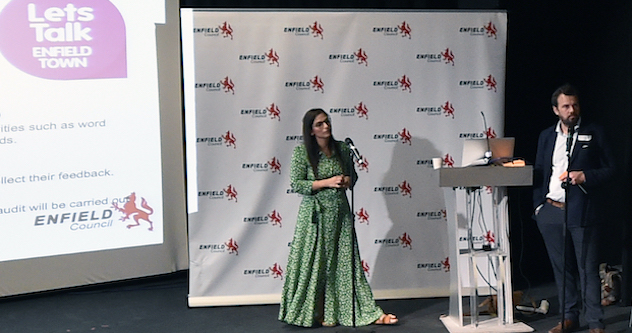 "You might want to see more outdoor entertainment at Fountain Island, more greenery outside Enfield Town station or perhaps you'd like a hand in designing what could become a new community space. Whichever project you would like to contribute to, please do sign up to our workshops so your visions and opinions can be shared."
The workshops with Enfield Council's project team and landscape architects will be held online due to the COVID-19 restrictions and social distancing rules. Register your interest by 11 October at https://letstalk.enfield.gov.uk/enfieldtown - please note that spaces are limited. 
If you are not allocated a place, do not worry, as there will be other ways to get involved in October. Follow us on social media for all updates: on Twitter @EnfieldCouncil and on Facebook @EnfieldCouncilUK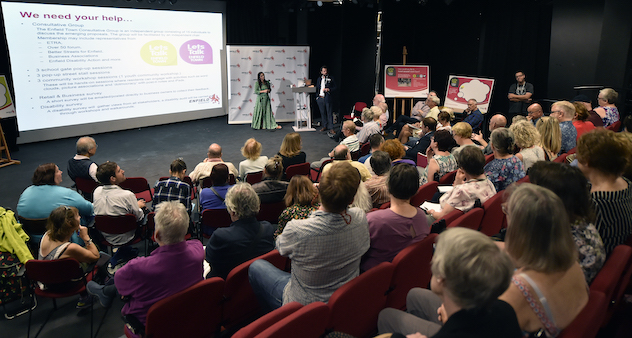 Cllr Caliskan addressing an audience at the launch of Let's Talk Enfield Town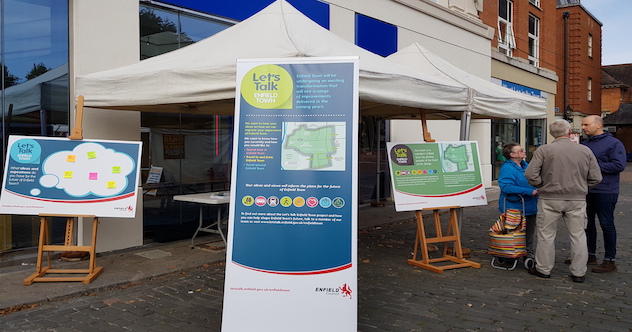 Let's Talk Enfield Town in Market Square (2019)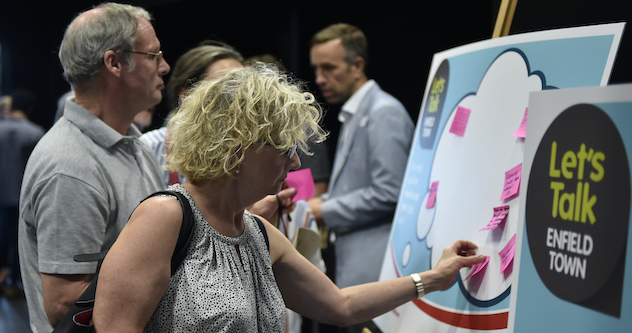 Participant at the launch of Let's Talk Enfield Town