AVRUPA TIMES/LONDON-The rate of positive cases in Enfield has more than doubled in the past week, a similar pattern seen by many other London boroughs, which has prompted Cllr Nesil Caliskan to make contact with all residents.The infection rate is the number of new positive COVID-19 cases per 100,000 people per week. Enfield currently has 29.4  cases per 100,000 which equates to approximately 100 people within Enfield's population.  Given the relatively small but growing numbers involved, it is more useful to pay attention to the actual rate than percentage increases.
Cllr Caliskan, said: "We are at a critical point where we all need to strictly observe all safety measures. The rise in infection rates is of particular concern when it comes to those over the age of 70, those with pre-existing medical conditions and the vulnerable. That is why I took the decision to write to everyone to reiterate the simple but hugely important measures we can observe."

Letter from Cllr Nesil Caliskan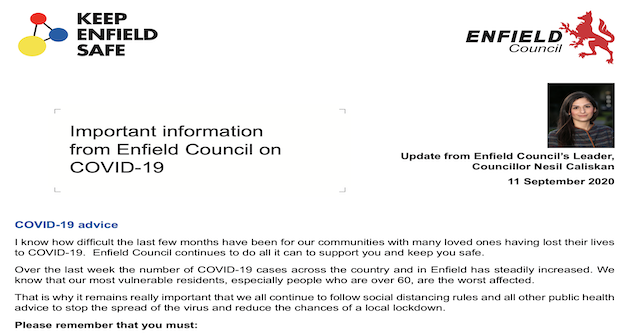 Cllr Nesil Caliskan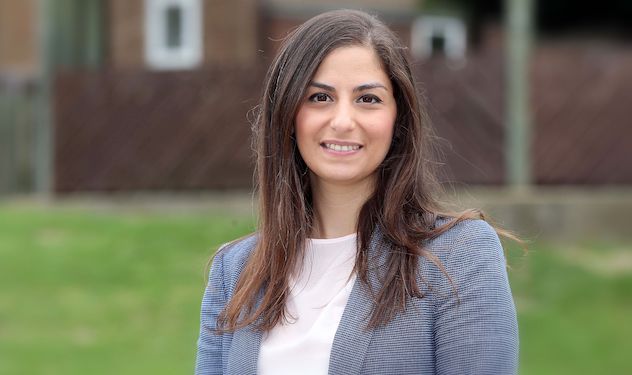 These are - hands, face and space:
wash your hands regularly
wear a mask on public transport and in indoor public places
keep your distance from people outside of your household or support bubble, preferably a space of two metres
As of 14 September, people cannot meet in groups – indoors or outdoors - of more than six people outside of their household or support bubble and apart from in particular circumstances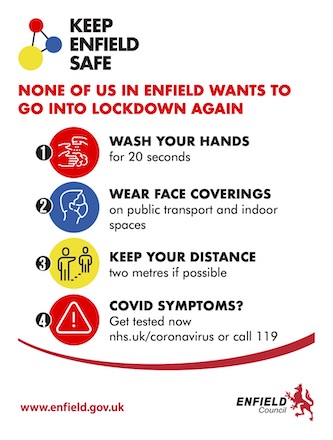 Cllr Caliskan added: "Following these steps are important but it's not all – testing is crucial. I've been really worried to learn that residents have been experiencing difficulties booking a test and if they can, they are sent miles away. People across the country are facing the same problem. 
"And from the start of the pandemic we've called on the government to ensure there is regular mass testing for our care homes. However, we recently learnt that over the past eight weeks, only 19 out of the 79 care homes in Enfield have been offered a test. This is unacceptable. 
"Enfield Council will continue to pressure the government to act swiftly and fix the problems with testing. We are also reminding residents to please follow the guidance to keep themselves and others safe."
The Council recently facilitated the opening of a third mobile testing location in Enfield, at Raynham Road Car Park in Edmonton. The other mobile testing locations are at Edmonton Green (North car park) and Lodge Drive Car Park, Palmers Green. The site at Lee Valley Athletics Centre is a fixed testing centre and is drive in only.
If you require a test, it is still recommended that you book an appointment at https://www.gov.uk/get-coronavirus-test before turning up at one of the sites, or call 119. Remember, the three main symptoms of coronavirus are:
A new and persistent cough
A high temperature
A loss or change in sense of smell or taste
For a list of Council services that have been affected by COVID-19 and for updated information, please go to www.enfield.gov.uk/covid19 . - Ends