Avrupa Times /London-University of Oxford, University of Maastricht, NHS with Dr. Alptekin Aydin. qEEG Guided rMS & tDCS Research Seminar and workshop : "Treatment of children with Autism, ADHD and Learning Difficulties (LD) using a qEEG guided functional brain scanning, combination of rMS, tDCS and behavioral therapy: A comprehensive study. Transcranial direct current stimulation (tDCS) and Repetitive transcranial magnetic stimulation (rMS) are non-invasive brain stimulation method that has shown promising results in various neuropsychiatric disorders in adults and children. Researchers are using EEG guided functional brain mapping with rMS and tDCS in several ways, from increasing understanding of brain-behaviour relationships to transiently improving performance in patients. Different types of rMS (single-pulse, paired-pulse, repetitive) and DCS (Anado and Kattot) can interfere with higher brain functions that require the cooperation of other brain areas and complex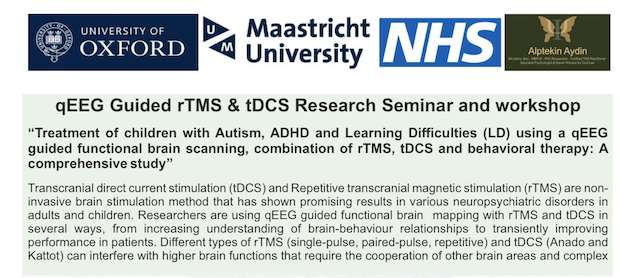 The facilitators for the day will be:

- Dr Alptekin AYDIN PhD Candidate, Maastricht University, Founder of Cosmos Health Dr. Alptekin Aydın BA(Hon)- MSc - MBS - PHD Researcher - Certified TMs Practitioner Specialist Psychologist & Expert Witness for Civil Law
- Mrs Funda Hocaoglu-Aydin, Co-Founder of Cosmos Health
- Dr Ali YILDIRIM PhD, MSc Researcher University of Oxford
- Mrs Hacer YILDIRIM- Occupational Therapist, Oxford Health NHS foundation Trust Timetable for the day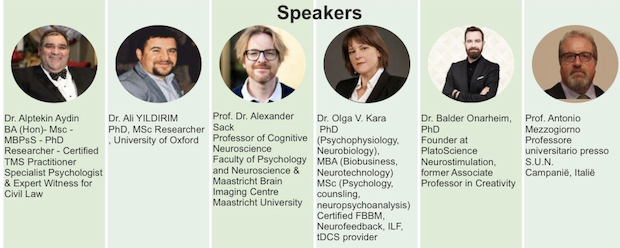 Aims for the day:

To promote activities that can bring together participants and researchers To look at processes of different rTMS
and TDCs approach in To extend and consolidate communities of practice. To clarify the future development of
the research topics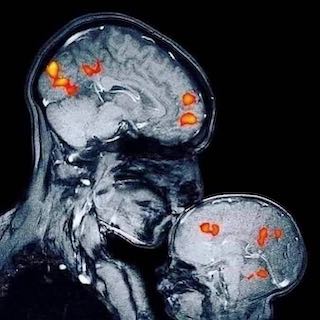 Hosts: University of Oxford
Venue: St Luke Chapel,
University of Oxford
Radcliffe Old Quarter, Oxford OX2 6HT
Date: 24.09.2022
Timing: 9.45 am-4 pm.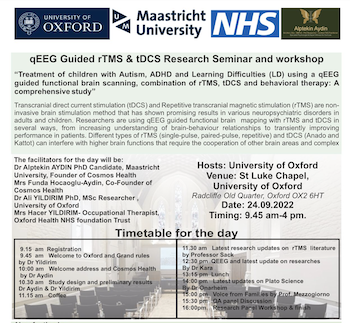 9.15 am Registration
9.45 am Welcome to Oxford and Grand rules bv Dr Yildirim
10:00 am Welcome address and Cosmos Health by Dr Aydin
10.30 am Study design and preliminary results Dr Aydin & Dr Yildirin
11.15 am Coffee
11.30 am Latest research updates on rMS literature by Professor Sack
12:30 pm QEEG and latest update on researches By Dr Kara
13:15 pm Lunch
14:00 pm Latest updates on Plato Science By Dr Onarheim
15:00 pm Voice from Families by Prof. Mezzogiorno
15:30 pm QA panel Discussion
16:00pm Research Panel Workshop & finish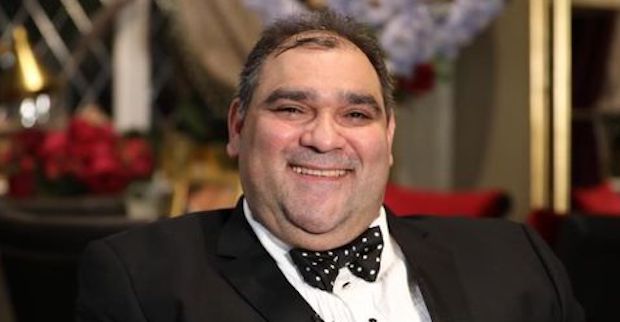 Dr. Alptekin Aydın BA(Hon)- MSc - MBS - PHD Researcher - Certified TMs Practitioner Specialist Psychologist & Expert Witness for Civil Law
UK Contact Tel : + 44 (0) 20 8243 8590  -   020 8144 8959 -   020 8144 9884 
Facebook : https://www.facebook.com/groups/236168521840076/
@uk.psychologist   @cosmos_wellness