The festival will be the UK premiere for many of the films featuring in this year's programme. Movie highlights include Love, Spells and All That (Aşk, Büyü, vs.), Chronology (Kronoloji), La Belle Indifference (Küçük Şeyler), In The Shadows (Gölgeler İçinde), Omar and Us (Omar ve Biz), Invisible to the Eye (Ah Gözel İstanbul), Best Actress (En İyi Kadın Oyuncu)and 7 Kybeles (7 Kibele). They form part of a selection of 38 short and full length feature films straddling both fiction and documentaries.Organised by British Turkish film charity Balık Arts, this year, due to the pandemic, Taste of Anatolia – Films from Turkey (TOA) will run entirely online. All film screenings are free to watch on BalıkArtsTV.com for registered viewers in the United Kingdom, with many films also available to international audiences.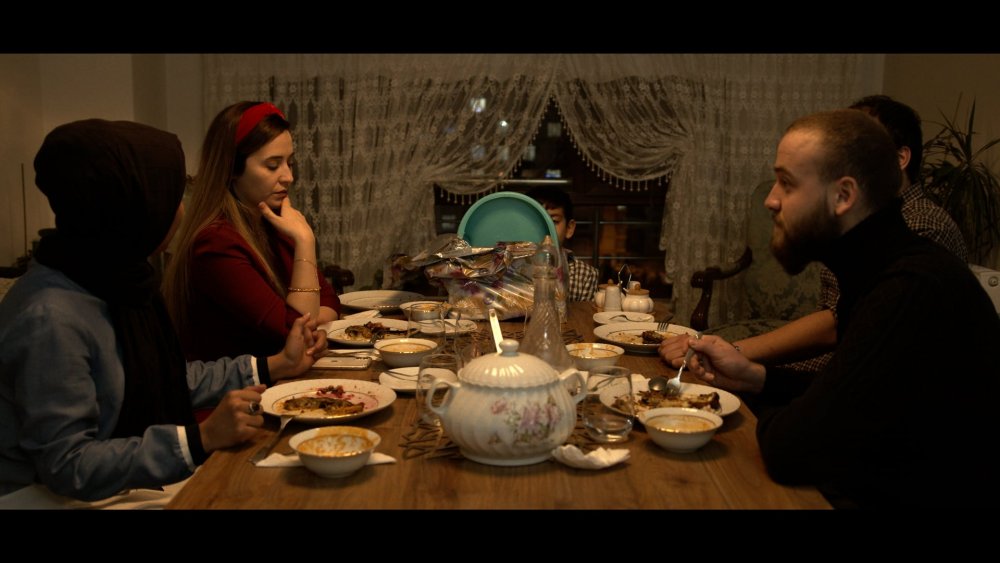 "Thanks to streaming during this long lockdown, our consumption of Turkish films in Britain has grown. The 3rdedition of Taste of Anatolia – Films From Turkey aims to build on this interest with an exciting programme of award-winning independent Turkish movies, many of them making their UK premiere through the festival", said festival director Yeşim Güzelpınar.
 
"For four days, Taste of Anatolia puts the spotlight on life in Turkey: a selection of 38 films that span hard-hitting social issues through to romance and comedy, which viewers can watch at their leisure and for free," she continued.
Taste of Anatolia – Films from Turkey 2021 highlights include:
In The Shadows (dir. Erdem Tepegöz) is about a miner who begins to doubt the system he lives
under and the omnipresent surveillance of 'The Officials' after the death of a co-worker. The lead role stars Turkish-German actor Numan Acar, who has played in numerous TV hit series, such as Homeland and Prison Break, and blockbuster movies Aladdin, Spider-Man: Far From Home, and In the Fade – Fatih Akın's hard-hitting docudrama about neo-Nazis in Germany.
Alı̇ 's Nature (Alı̇ 'nı̇ n Tabı̇ ati, dir. Levent Çetı̇ n) takes place in an isolated Anatolian village where fish are traditionally regarded as sacred: when they die, they are buried with prayers in a special cemetery.
Love, Spells and All That is about the love between two women, a taboo topic in Turkish society and cinema. It's directed by legendary Yeşilçam (Turkish equivalent of Hollywood) filmmaker Ümit Ünal, and also covers class differences in Turkey. Leading actresses Selen Uçer and Ece Dizdar won the Best Actress award in several film festivals.
The directors of Chronology, La Belle Indifference, and Invisible to the Eye represent the talented, younger generation in Turkish cinema, who place emphasis on idiosyncratic narrative and striking cinematography.
Chronology (dir. Ali Aydın) Hakan and Nihal have been married for several years. Shortly after discovering Nihal is unable to have children, she disappears. While frantically searching for Nihal, Hakan makes some unexpected discoveries about himself and their marriage. Stars actor Birkan Sokullu, who hit prominence in Netflix's docudrama Rise of Empires: Ottoman.
La Belle Indifference (dir. Kıvanç Sezer) is an absurd comedy drama about an unemployed man who becomes indifferent not only to his wife's anxieties, but also to the world around him. Another Netflix favourite, Alican Yücesoy (Ethos, Leyla Everlasting) is in the leading role.
In Invisible to the Eye (dir. Zeynep Dadak), a hypothetical meeting between Eremya Çelebi Kömürciyan, an 18th century İstanbul-born Armenian intellectual, and modern day historian Cemal Kafadar takes place. Half documentary half fiction, it invites the audience to think about Istanbul, a cultural hub for diverse civilisations for centuries, which has been vandalised in recent times.
Another documentary, 7 Kybeles (dir. Orhan Tekeoğlu), tells the story of seven women from seven different regions of Turkey, each looking for a way to escape poverty and live a dignified life where they can stand on their own two feet.
Omar and Us (dir. Maryna Er Gorbach, Mehmet Bahadır Er) is a tale about a retired Turkish soldier re-examining his view of the world after becoming neighbours with two refugees.
In the short Best Actress (dir. Umut Alaz Kökçü), British-born Turkish actress 66-year-old Suna Yıldızoğlu, who has played opposite Turkish cinema greats Cüneyt Arkın, Kemal Sunal, and Zeki Alasya, stars as a retired erotic star from 70s Turkey.
All movies will be available for viewing on BalıkArtsTV.com from the early hours of Thursday 2 September until midnight on Sunday 5 September. Register online (https://www.balikartstv.com/hesap/kayit/) to watch all films for free, and follow events, including Q&As with directors and actors. There will also be daily updates on TOA's Facebook page (www.facebook.com/tasteofanatolia).
Taste of Anatolia – Films from Turkey is an important cultural event for people in Britain from Turkey and North Cyprus, while also giving them a platform for greater visibility and voice. The festival, which is based in Cambridge, aims to bring real insight into the complexity of Turkey, its peoples and cultures to audiences in the East of England and beyond, and to challenge the negative misconceptions about the country.