Two years after the release of her wildly acclaimed third album "İstikrarlı Hayal Hakikattir," Gaye returns with a powerful EP and focus single (both out on 30 October 2020). Gaye's last few years have been a whirlwind of activity filled with high profile festival appearances (Roskilde, WOMAD, Le Guess Who?), critical raves from global taste-makers like Pitchfork and The Wire, feature profiles in The Guardian and The New York Times, and the coveted BEST ARTIST Award from Songlines in 2019. She's also received strong support from major radio broadcasters (BBC, FIP, WDR Cosmo, KEXP etc.).
"Yort Savul: İSYAN MANİFESTOSU! (Get Out of the Way: REBELLION MANIFESTO!)" contains three trailblazing and stylistically diverse new songs. The composition, lyrics and production on the album all belong to "GSA" herself and in that sense, it is a first for her.  Gaye has been the co-producer of her past albums, but this EP is her first shot as a full-time producer and thus marks a new threshold in her musical career. It is also a bearer of good news and promise for her upcoming album due out in the spring of 2021.
The hooky, amped-up single "İSYAN MANİFESTOSU (REBELLION MANIFESTO) is possibly her most rock and roll moment yet. It is a song that defends and celebrates the liberating nature of rebellious acts. This is a timeless musical journey that melds the firm and sporadically melting infrastructure of 70's psychedelia, acid rock and progressive music with Anatolian music, classical Turkish music scales and vocal techniques and beats that bear a futuristic touch. In other words: forward-looking and uncompromised Gaye Su Akyol.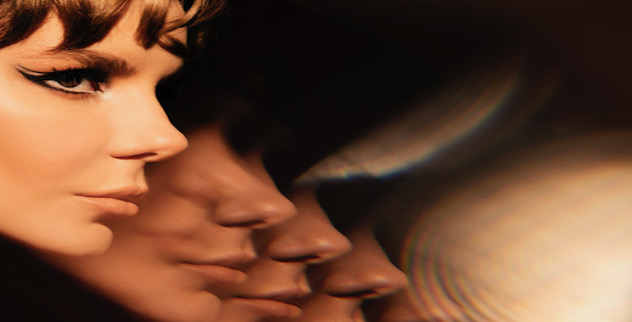 3-song digital EP available now to stream/download on all major digital platforms Featuring the single "İsyan Manifestosu" (Rebellion Manifesto) (out now on Glitterbeat Records)
"The new sound of Istanbul." – The Guardian
"Gaye Su Akyol has revived a style of music and she uses it to comment poetically on her country." – New York Times        
"A Turkish firecracker on the edge of a lot of things there right now. Her album is bitchin'" –  Iggy Pop (BBC 6 Music)
Check out & share the new music video:
https://youtu.be/exzWuV3INxQ,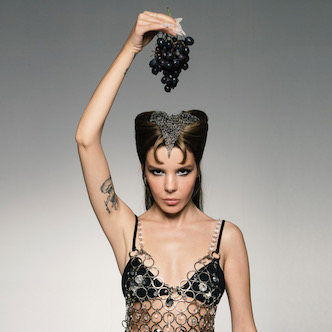 İSYAN MANİFESTOSU (REBELLION MANIFESTO)
Love is a time machine
A gift from me to myself 
Listen dear myself, listen
What you hear is the voice of rebellion 
Rebel, rebel to each and every one of 'em
To the ones that turn us against each other
To the ones that sink the ships
To the ones that haunt the dreams
They don't get to play us
All right now yallah!
Let us be and mess around eyvallah
You think, you'll have fun as I shed tears?
You think, you'll boss about, around here?
I'm asking no one
All right now yallah!
I already knocked that wall down, maşallah!
I am what I always wanted to be
May the others mind their own businesses…