Students celebrate achievements in their A Level, vocational and technical courses on results day.Islington Council is celebrating the extraordinary achievements of A Level, vocational, and technical course students today as they receive their exam results.This year, students sat externally marked examinations for the second time since 2019 due to the pandemic. The Department for Education confirmed a return to pre-pandemic grading in 2023, with some protection against the impact of COVID-19 disruption. Therefore, this year's grades are best compared with those achieved in 2019. In Islington, students achieved more top grades (A* - C) this year than they did in 2019.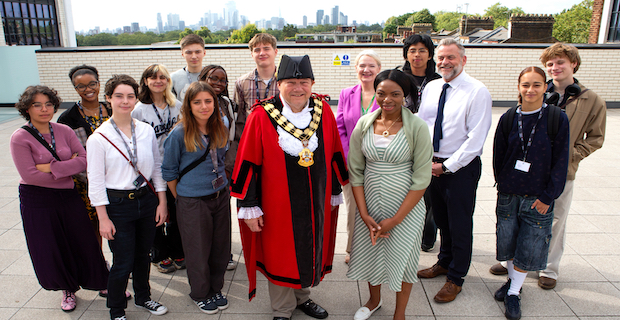 The Mayor of Islington, Cllr Gary Heather, made visits to two schools this morning to personally congratulate students. He was joined at City of London Academy Highbury Grove by Cllr Comer-Schwartz, Leader of Islington Council. For his second visit, he attended London Screen Academy with Cllr Michelline Safi Ngongo, the council's Executive Member for Children, Young People and Families.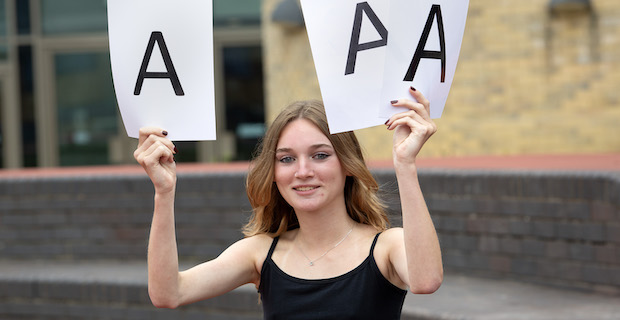 Cllr Michelline Safi Ngongo said: "Our students have demonstrated incredible dedication and determination in their studies. Their successes are of course personal triumphs, but they are also a testament to the brilliant supportive network of teachers, parents, and others who have helped them."
"A great education for young people is a vital part of our commitment to giving them the best possible start in life, so I am delighted to see students celebrating their achievements today. Congratulations to all!"
Among the students collecting their grades at Highbury Grove this morning was Anna, who was pleased that she got the results she needed.
"I got an A and two Bs so I'm off to university. I'm going to Leeds to do English. I love my English teachers – and actually all the teachers at the entire school. I feel like that was the biggest push to help me decide my subject.
"I can't believe it. It doesn't feel over, but I'm definitely really relieved."
Her friend Iris also got the grades she needs to go to The University of Leeds in September.
"I'm doing biology, and the history and philosophy of science. Biology has always been my favourite subject and I really like my biology teachers. I just find it really interesting.
"Because everyone was talking about the grade boundary changes, I wasn't sure what to expect but I got the results I wanted. I'm feeling really relieved now. I just told my mum – she's very excited. It's a relief for her as well."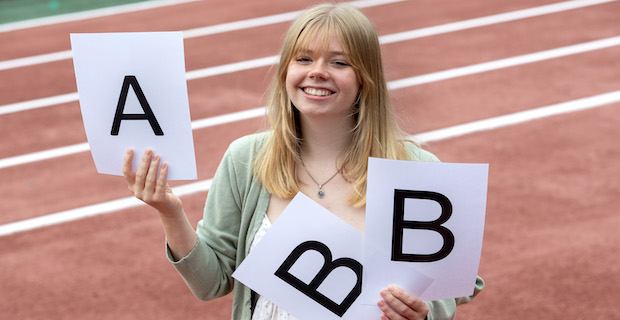 At London Screen Academy, the students were excited to take their next steps towards creative careers. Pablo is hoping to build on the skills he has learned on a costume design course.
"I'm off to study fashion design for menswear at Central Saint Martins. I'm interested in the practical side of fashion. When people think of fashion brands, they often think about the creative director, but they don't think about the people who make the patterns, the people who design all the garments. There are so many job roles that I'm only now discovering."
Another student, Alice, wants to keep her options open after studying English and technical film production.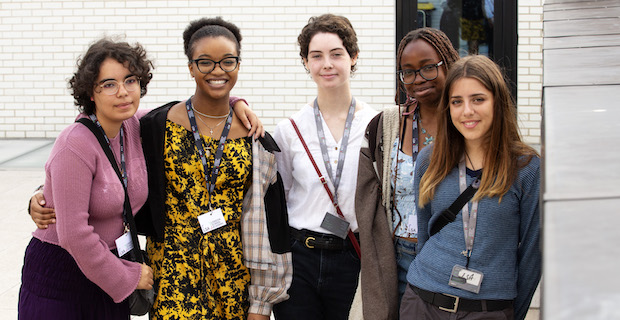 "I did camera and lighting here – that's what I specialise in.  I chose lighting because I'm really into cinematography and I'm hoping to do more of that in the future. Next year, I'm hoping to do the level four film production course at London Screen Academy. I've deferred my university place at Queen Mary to do English and film so I can have more time to decide what I want to do. I also might apply again for a place at York after next year or I might try to go into work straight away. it kind of depends where I'm at this time next year."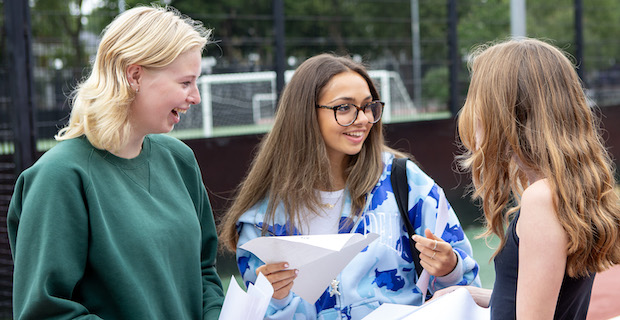 For students needing guidance on their next steps, the council's Progress Team of friendly career advisors is available to provide essential support, advice, and information. They can assist with securing places at college, training courses, or job opportunities.
Contact the Progress Team throughout the summer at [email protected] or on 020 7527 7031.