A mother-of-three said she was devastated at having to put her house on the market because she could no longer afford her mortgage payments.Emma Piddock, 32, from Norwich, is selling her family home and looking for a shared ownership property instead.It means the family would only own 25% of the property, which she said was "extremely upsetting".The government said it was focussing on restoring stability to the economy and mortgage market.By Charlie Jones. BBC News, East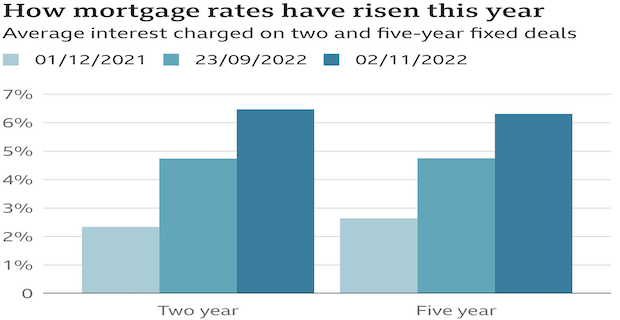 Mrs Piddock's two-year fixed mortgage currently costs £711 a month but is coming to an end.
The family would be paying at least an extra £200 a month if they stayed in their three-bed mid terrace home, which they have owned for four years.
The local government worker, who lives with her husband and three young children, said moving to a new house under a shared ownership scheme was the family's only option.Emma Piddock wanted to leave the equity from her house to her three daughters
"We can't afford to rent privately but I earn too much money to qualify for social housing. We don't want to give up our home but we can't see any other solution," she said.

"I've contacted companies that specialise in buying houses quickly and it's an avenue we are having to consider, even though they are offering us £40,000 less than what we believe is the value of the house, of around £220,000," Mrs Piddock said.

"We wanted to pass on the equity from our house to our daughters so it's a horrible situation to be in."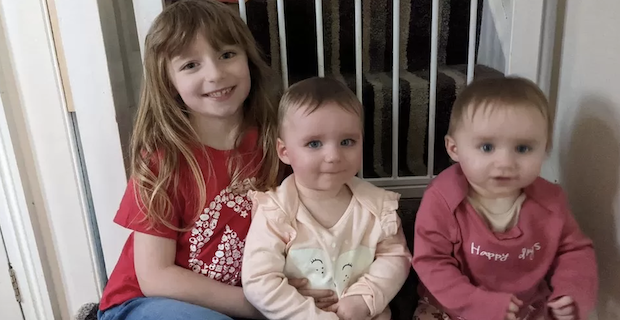 The average interest rate charged by mortgage lenders recently hit its highest level for 14 years.Mortgage rates began to rise due to uncertainty caused by the government's mini-budget in September.The Lib Dems have suggested homeowners struggling to pay their mortgages amid rising interest rates should be able to apply for a £300-a-month grant.A government spokesperson said: "We have taken action to restore immediate stability to the economy and markets - including mortgages - and that remains our focus as we approach the autumn statement."The financial regulator's rules require firms to deal fairly with customers in payment difficulties but we know some people will be worried, which is why we are doing what we can to help."The energy price guarantee will save the typical household around £700 this winter, we are providing payments of £1,200 to the eight million most vulnerable families and we have cut taxes for millions of working people by reversing the health and social care levy."