UK energy giants are facing legal claims from millions of businesses and community organisations over allegations they paid secret commissions to third-party energy brokers, inflating customers' bills by billions of pounds. Leading litigation law firm Harcus Parker has written to energy suppliers in the first step in group litigation to reclaim secret commissions paid by suppliers to brokers without customers' knowledge. Small- and medium-sized businesses, schools, faith groups, charities, sports groups, care homes, local authorities and other community organisations are all said to have been targeted by unscrupulous brokers who have added large hidden commissions to customers' bills. In some examples, bills have been increased by fifty per cent by the secret payments made to the brokers by energy companies, in a practice which appears to have developed over the last 20 years.
 
Business people whose first language is not English are thought to have been particularly vulnerable to the practice.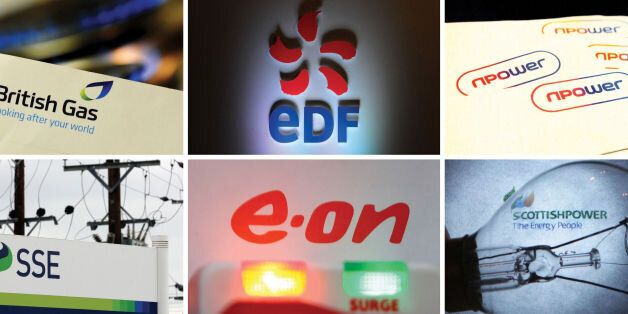 Harcus Parker says that this failure to disclose the cost of commissions means that customers are entitled to sue energy firms to reclaim the sums paid because, under the common law, such commissions constitute a 'bribe' to the broker.Gas and electricity suppliers are accused of offering these attractive secret commissions to incentivise brokers to sign up customers, ignoring the question of whether energy is, or is not, cheaper for the end-user. The energy companies are also accused of not disclosing these commissions in their bills so that customers are unaware how much money is being syphoned off to the broker.
 
The litigation is being launched as the Government drastically scales back the energy bill subsidies it was giving to millions of struggling businesses and community organisations.  From April, this year, the Energy Bill Relief Scheme will be reduced so that majority of non-domestic energy customers will receive a subsidy of just 2p/kWh on their bills. Meanwhile, many millions of these businesses and community organisations will unknowingly be paying the same amount, or considerably more, in hidden brokers' commissions.
 
Research compiled by Harcus Parker reveals how some energy companieshave allowed brokers to charge commission of up to 10p/kWh, while other energy suppliers do not put any limit on commission rates at all. Harcus Parker has found that it is commonplace for brokers' secret commissions to be between 1p/kWh to 3p/kWh which over the course of the customers' contract can add tens of thousands of pounds to the total bill.
Damon Parker, senior partner of Harcus Parker, said: 'Huge numbers of organisations are unknowingly paying more for their energy than they should because many suppliers increase the cost to their customers to pay secret commissions to rogue brokers. Every bill a customer pays then includes an element of this hidden commission.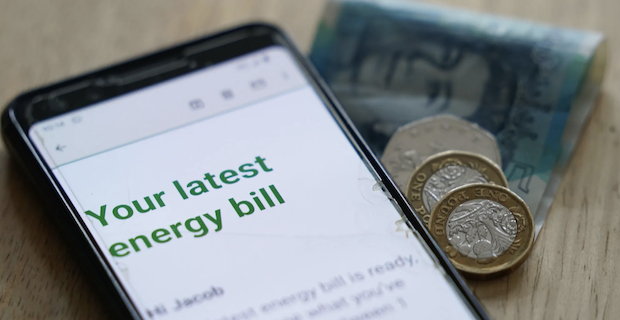 'In many cases, business customers will be paying a higher amount to brokers in undisclosed commission than they will be receiving from the Government's latest energy subsidy

'The key point about secret commissions is that the customer does not know it is paying for them. They have to demand that the supplier tells them whether commission payments are being made.

'Brokers should act in their customers' best interests. But by suborning brokers with large commissions and failing to disclose the payments to customers, energy suppliers have caused our clients to pay more for their energy at a time when many of them are already struggling to stay afloat. Many of our clients are telling us that the increase to their energy bills caused by these secret commissions will have wiped out their profits or, worse, forced them to close their doors. 
'I am told that some brokers deliberately target organisations which are seen as being less sophisticated, including faith groups, village halls, schools and care homes. We would particularly encourage members of those organisations to try to find out if their bills have been inflated in this way. They cannot know until they check.'
 
It is calculated that at any one time around two million non-domestic customers are paying these broker fees. The malpractice began as far back as 2003, which means millions of customers will be eligible to join the legal claim. Harcus Parker, which has already signed up several hundred claimants, says that that the average claim is currently around £20,000 per customer and that it is possible for long-term contracts for heavy energy users could give rise to claims of well over £1 million.
The research conducted by Harcus Parker shows that, in 2021 alone, brokers were paid £380 million in commissions, at a time when energy costs were far lower and gas and electricity consumption was reduced because of the ongoing effect of the Covid-19 pandemic.  Industry sources say that the amount paid in commissions is expected to reach £400m this year.
 
Harcus Parker, which has in excess of £10m of litigation funding to fight the case, believes the total amount owed by the energy firms could top £2bn.
 
Mr Parker added: 'The claims are fully funded and insured and as a result we are able to act for clients who ordinarily would not have the resources to access justice in a claim of this kind, on a 'no-win, no-fee' basis. 
'I would urge all non-domestic energy customers who have used a broker to source their energy supply and who were not told how much and how their broker would be paid to see if they are eligible to claim.'