Typical household energy bills are set to rise to £3,000 a year from April, but calls have been made for the government to retain its current level of support so they stay at £2,500. The government had previously said all help for bills is under review. A Treasury source declined to comment. At the moment, the government is limiting the typical household bill to £2,500 a year, plus a £400 winter discount, which will also end from April. From 1 April the help is scheduled to be scaled back, which will push bills up. Fuel poverty campaigners have said the number of households struggling to afford bills could rise from 6.7 million to 8.4 million as a result of the April rise. However, industry sources told the BBC that some energy companies have already started amending future bills to reflect that energy help will continue at or very near to current levels beyond 1 April. Chancellor Jeremy Hunt to date has declined to extend the support at the current rate, but experts have suggested it is increasingly likely he will change course, probably at the Budget on 15 March.The Resolution Foundation think tank, which aims to improve living standards for people on low to middle incomes, and consumer rights champion Martin Lewis have both said Mr Hunt is highly likely to cancel the bills rise. Mr Lewis said there there was a strong chance prices would not rise in April.
"What happened yesterday was that was the deadline for them [energy firms] telling the pre-payment meter providers... what the new April rates would be, and what I have heard is some of the firms have kept it at the current rates," he said.
He added that he had heard that there was going to be "an attempt to keep the rate at £2,500".
"So we're not at the smoking gun stage that this is definitely happening but I would say that we're at an 85% likelihood that the price won't be going up."
The Institute for Fiscal Studies (IFS), an economics research institute, has forecast that the Treasury could afford to keep support at current levels until the summer due to wholesale energy prices falling sharply, meaning the cost of the scheme had been cut.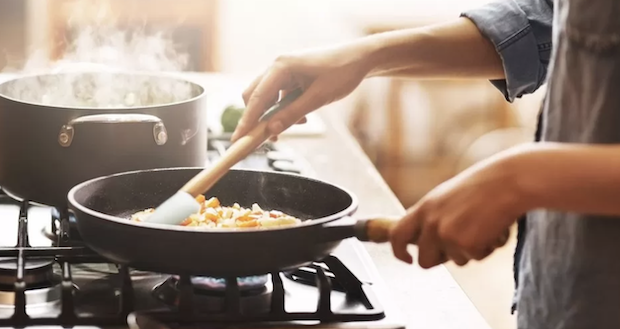 Energy UK, which represents suppliers, urged the government earlier this week to hold the level of support at £2,500 for an average household and to "announce that quickly" so firms could price it into bills from April.
Energy Secretary Grant Shapps previously said he is "very sympathetic" to suggestions that the planned £500 rise in bills should be stopped.
There has been a drop in wholesale gas and electricity prices in recent weeks which has raised hopes that the worst of the energy crisis could be easing. 
Bills began rising as Covid lockdowns ended but the war in Ukraine saw them surge further.
Without the government's energy price guarantee to limit prices, a typical household gas and electricity bill would have hit £4,279 a year from January under the energy price cap which is set by Ofgem, the industry regulator.