Industry bosses are expected to confirm a public consultation on the gradual closures of hundreds of ticket kiosks over the next three years on Wednesday. Some will remain in large stations, but elsewhere staff will be on concourses to sell tickets, offer travel advice and help people with accessibility. Rail unions are opposed to the plans and have warned of further strikes. About three out of every five stations has a ticket office.
The move to begin a consultation on the future of ticket offices has been made by the Rail Delivery Group (RDG), which represents train companies, after talks with the RMT union failed to reach an agreement.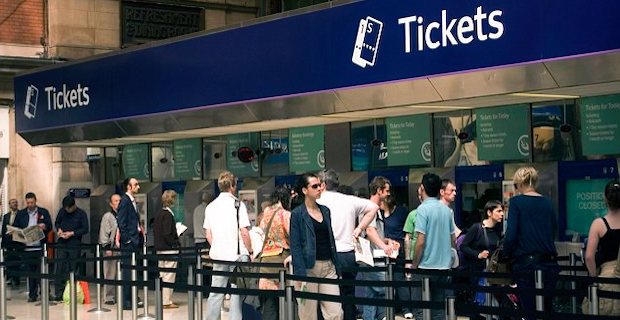 The industry body has said only 12% of tickets are currently sold at station kiosks on average, compared with 85% in 1995, with passengers now buying more tickets online or at machines.
It argues that its changes will enable staff to come out from behind the glass of station offices and be free to help more passengers. A small number of stations already operate under the new model.
"The industry has always been open and honest about the need for the railway to evolve with its customers so it can better meet their needs, and secure a thriving long-term future for an economically vital service," an RDG spokesperson said.
But Mick Lynch, general secretary of the UK's largest rail union, the RMT, has previously said his union would not "meekly sit by and allow thousands of jobs to be sacrificed or see disabled and vulnerable passengers left unable to use the railways as a result".
Peter Pendle, interim general secretary of the TSSA rail union, said the government would "soon realise that the public have no desire to see their rail network diminished in this way".
Some disability campaigners have also long opposed the idea, arguing it would hinder accessibility.
The issue is the latest flashpoint between train companies and unions, who have been in a long-running dispute over pay, jobs and working conditions, which has resulted in several strikes in recent years.
The rail industry is under pressure from the government to cut costs after being supported heavily during the Covid pandemic. 
The Department for Transport has declined to comment on the consultation.