The spending limit on each use of a contactless card has now risen from £45 to £100 - but not every shop will accept the new payment threshold.Retailers say it could take months to update terminals before every shopper can spend up to £100, without the need to enter a four-digit Pin.The move aims to make purchases such as grocery shopping more convenient.But some warn it could lead to a rise in theft and one bank boss questioned whether shoppers want a higher limit.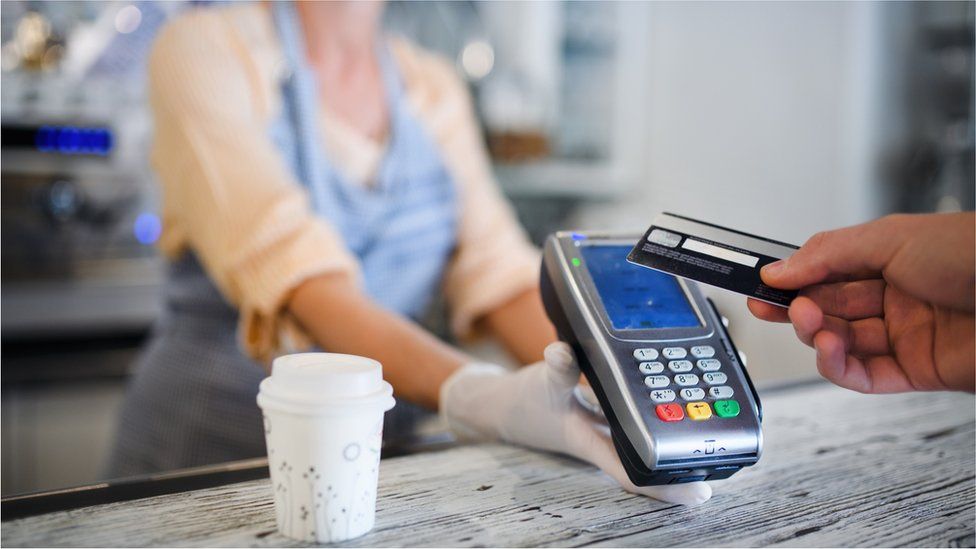 Some 60% of debit and credit card transactions in the UK were contactless in the first seven months of the year. These accounted for a total of 6.6 billion payments with a value of £81bn.
Why is the limit going up?
The decision to increase the threshold was taken by the Treasury and the City regulator, the Financial Conduct Authority (FCA). Chancellor Rishi Sunak said the decision would bring convenience for shoppers and a boost to the High Street following Covid lockdowns.When contactless card payments were introduced in 2007, the transaction limit was set at £10 and designed as an alternative to small change.The limit was raised gradually, to £15 in 2010, to £20 in 2012, and then to £30 in 2015. It was hurriedly increased to £45 last year as the pandemic accelerated a move away from cash.