Enfield Council proposes to deliver 25,000 new homes across the borough and to reduce inequalities, particularly between the east and west. This will help to tackle the borough's housing crisis, where residents are finding it increasingly difficult to find decent and affordable homes to rent or buy, particularly as Enfield's population is expected to grow by an additional 50,000 people by 2039.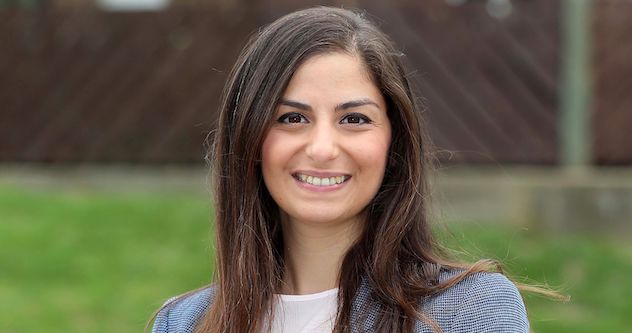 Enfield Council's Leader, Cllr Nesil Caliskan, said: "Our Local Plan sets out a clear vision for the future development of the borough while also protecting its unique character. People who want to live and work here should have the means to do so. By providing genuinely affordable homes in safe areas, with greater connectivity and access to employment opportunities, the borough can become a fairer place with broad opportunities for all.
"We also want people to have equal access to green, open spaces which is why we have already approved plans for 300 hectares of woodland, 12 new wetland sites and 22 hectares of new parkland. Enfield Council also supports extensive environmental investment and initiatives such as the London National Park City, so everyone can enjoy high-quality green spaces, where people, buildings and nature are better connected. We are aware of the strength of opinion on these topics which is why it's so important to take part in the consultation."
There are many ways to get involved. The Draft Enfield Local Plan 2039 consultation is now available on the Let's Talk platform (https://letstalk.enfield.gov.uk/localplan) and will be open for 12 weeks. In addition the Council will host meetings and workshops to go through the proposals and empower residents to respond. Enfield Council is keen to hear from residents from all across the borough but in particular, we'd like responses from charities, community groups and young people who are key to the future development of the borough.
In order to deliver much needed family homes for the growing population, Enfield Council will have to find suitable areas, which is why one of the proposals in the draft is to build on seven per cent of rural Enfield, in a number of locations including near Crews Hill Station. 
These new places will not only help deliver more homes and employment for Enfield residents, they will also facilitate improvements to the quality and accessibility of the borough's wilder areas and also help support sustainable food growing, sporting excellence and nature-based education.
Meanwhile, approximately 18,500 homes are proposed to be delivered in urban areas. Enfield Council has a statutory duty to build 1,246 net new homes in the borough every year – although local need is higher than this.
Cllr Caliskan said: "By addressing the housing problem head-on, we can avoid the development of inappropriate skyscrapers across the borough and design good homes in safe neighbourhoods. We know our residents do not want to see high-rise building blocks across Enfield, which is why we have explored other appropriate solutions, which includes developments on urban brownfield sites as well as in more rural areas."
More information on the draft Enfield Local Plan can be found at  www.enfield.gov.uk/enfieldlocalplan.
After consultation, all representations received will be assessed and the Draft Local Plan refined in light of these and other information.  The revised plan will be brought back to full Council before being submitted to a Planning Inspector. To make sure you keep on top of developments, sign up to the Council's newsletters at www.enfield.gov.uk/enewsletters . - Ends