A full bus service is running and parents should check their children have a valid Zip Oyster photocard.Customers are advised to plan their journey in advance, aim for the quieter times and use Journey Planner or the TfL Go app to check before they travelFace coverings remain a requirement on all services for anyone aged 11 and over, unless they are exempt. Those who don't comply risk being turned away from the networkAhead of the new academic term and as commuters return to the workplace in greater numbers, TfL is reminding customers of the best ways to get to school or to the office comfortably and on time.With Tube usage regularly hitting 50 per cent of pre-pandemic levels and buses ridership now at two thirds of pre-pandemic levels, TfL is advising people to plan their journeys ahead and aim to travel at quieter times. These are currently between 08:15 and 16:00 and after 17:30 on weekdays, and before noon and after 18:00 on weekends.
The latest service information is available online and through TfL travel tools including the free TfL Go app. This provides real-time train times and information in a mobile-friendly way to enable customers travelling on Tube, bus and rail services across London to choose the easiest ways to get around, including the quieter times to travel. Recently, it has been updated to provide real-time information on how busy a London Underground station currently is, using aggregated and depersonalised data from TfL's Wi-Fi network. The app also provides detailed accessibility data and can also suggest walking and cycling options.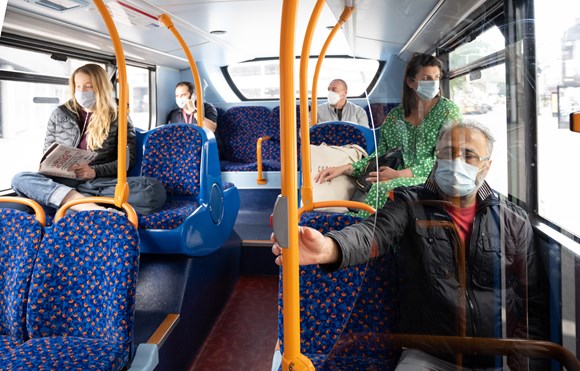 A full bus service is running across London, with school day-only routes – those generally numbered 600-699 – running as they did in the previous academic term.  Buses have been modified to keep windows propped open and fitted with a range of air extraction and ventilation systems to ensure that fresh air circulates throughout the vehicle. Bus capacity has returned to normal pre-pandemic levels and customers should take the first available bus and make use of all available seats and space, with standing now permitted.

Parents are reminded to check that their children's Zip Oyster Cards are still in date so that they can continue to pay less for their travel. If needed, parents can renew the card, or apply for one for children turning 11, on the TfL website. Any existing pay as you go credit will usually be transferred to the child's new photocard.
Those who can walk or cycle all or part of their journeys are encouraged to and a range of new infrastructure across London is making it easier than ever to walk and cycle. TfL continues to work closely with local boroughs to ensure there is enough space for walking and cycling as London recovers from the coronavirus pandemic. A wide range of active travel options are available, including Santander Cycles and protected cycling and walking routes, especially in central London and the West End.
For schoolchildren, the School Streets programme continues to restrict vehicle access outside schools during drop off and pick up times in more than 350 locations, making active journeys to school safer and easier and helping to tackle children's exposure to air pollution. TfL has also partnered with Micro Scooters on a year-long partnership focussed around the STARS programme, designed to encourage families to consider active modes of transport, such as push scooters, on the school run. Hundreds of uniformed officers will be out on the network to keep young people safe and provide visible reassurance.
TfL continues to work with the business community to emphasise the cleanliness, safety and convenience of public transport, reassuring those who may not have travelled in a while. This will see TfL launch a range of business-to-business activity in September, including business briefing sessions with a suite of videos focusing on cleaning, ventilation and returning to the network. Advice for businesses to share with employees - including travelling at quieter times and information on fares and ticketing - is also available on the TfL website at tfl.gov.uk/campaign/travel-guidance-for-businesses.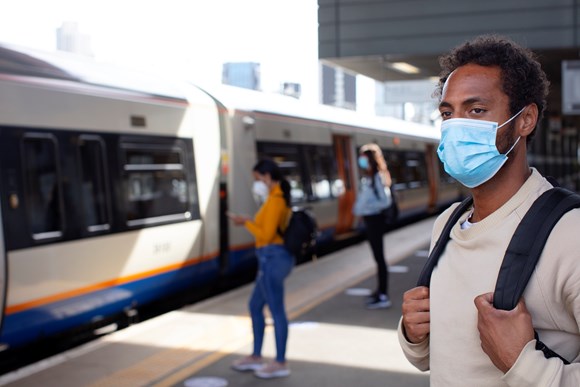 Andy Byford, London's Transport Commissioner said: "Returning to school and the workplace this September after a period away may take some getting used to for many. We're reassuring Londoners that we're ready to take you where you need to get to, with a full service, a thorough cleaning regime and good ventilation to keep everyone safe, an increasing number of walking and cycling routes and tools such as TfL Go to help you plan your journey in real time.
"The coronavirus pandemic continues to be a part of our lives and in addition to these measures, face coverings remain a condition of carriage unless an exemption applies and we're thankful to the majority of Londoners who are sticking to this requirement to help keep everyone safe."
TfL continues to ensure the network is cleaner than ever, with its enhanced cleaning regime, hospital grade cleaning products, widely available hand sanitiser and UV light fittings on escalator handrails to kill viruses. Independent monthly testing by Imperial College that has been carried out over the last year, taking swabs of touch points and air samples in trains, stations and buses, has found no traces of coronavirus on the public transport system. Pay as you go with Contactless or Oyster also allows customers to travel flexibly by simply touching in and out and only paying for the journeys they make, reducing the need to queue or buy tickets in the station.
Face coverings continue to be a requirement for all customers aged 11 and over as a condition of carriage, unless an exemption applies. Face coverings must be worn for the duration of a journey and within TfL stations, and cover both the nose and mouth. TfL's 400 enforcement officers are patrolling the network and failure to comply could result in being turned away from services.