From 17 May people across England, Scotland and Wales may be able to drink inside a pub again, and eat inside a restaurant. In Northern Ireland it's expected that the easing of restrictions in hospitality venues may come later in the month. What might change in England on 17 May?
If coronavirus targets permit ! 

Pubs, bars, cafes and restaurants will be allowed to serve customers indoors
Customers in pubs will be allowed to order alcoholic drinks without having to order a meal alongside
Opening hours will not be restricted
People will still need to order, eat and drink while seated - ordering at the bar in a pub will still not be permitted
Customer will be able to meet inside in groups of up to six people - or two households of any size
Groups seated outside may have up to 30 people
Social distancing measures and face covering rules may still apply (unless exempt)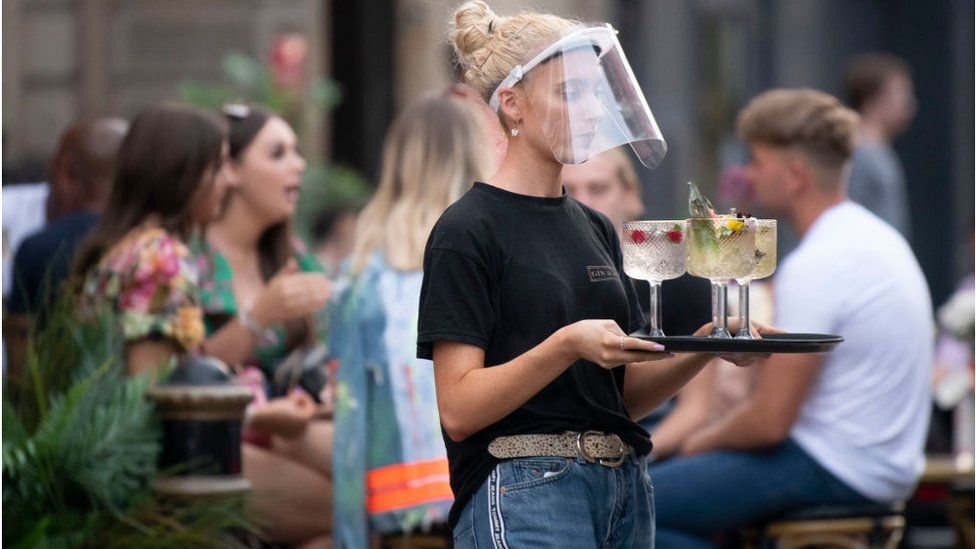 At the moment, pubs, cafes and restaurants are only allowed to reopen outside:

Customers must order, eat and drink while seated at a table in venues where alcohol is servedThey must follow the rule of six, or be in a group of any size from two households onlyEvery customer aged 16 and over must check in with NHS test and trace, or provide contact detailsWhen not seated - for example being shown to a table, or going to the toilet - customers must wear face masks (unless exempt) and observe social distancingVenues can have outdoor shelters such as gazebos or marquees - these can have a roof, but must be open-sidedHospitality businesses must ensure social distancing - for instance, plastic screens between tables, or at tills
The government hopes to lift all restrictions from 21 June.

When will restrictions ease further in Scotland?

Scotland hopes to ease its restrictions to Level 2 across the country on 17 May. For restaurants, bars and cafes this means:Venues can open until 22:30 indoors, serving food and alcohol in line with local licensing lawsCustomers will need to book two-hour slotsGroups of up to six people from three households will be allowed to meet indoorsUp to eight people from eight separate households will be able to meet outdoors.At the moment, restaurants, bars and cafes can:Serve alcohol outdoors, for groups of up to six people from multiple households. Opening hours determined by local licensing lawsOpen indoors until 20:00 without alcohol, serving groups of up to six people from two different households
Takeaway food can now be collected indoors
Under-12s do not count towards the number of people meeting outside - but do count towards household numbers indoors.
Physical distancing must be maintained and venues must collect contact details for all customers.
The hope is that hospitality venues will be able to remain open indoors until 23:00 by from 7 June - when all areas of Scotland are expected to move to level one.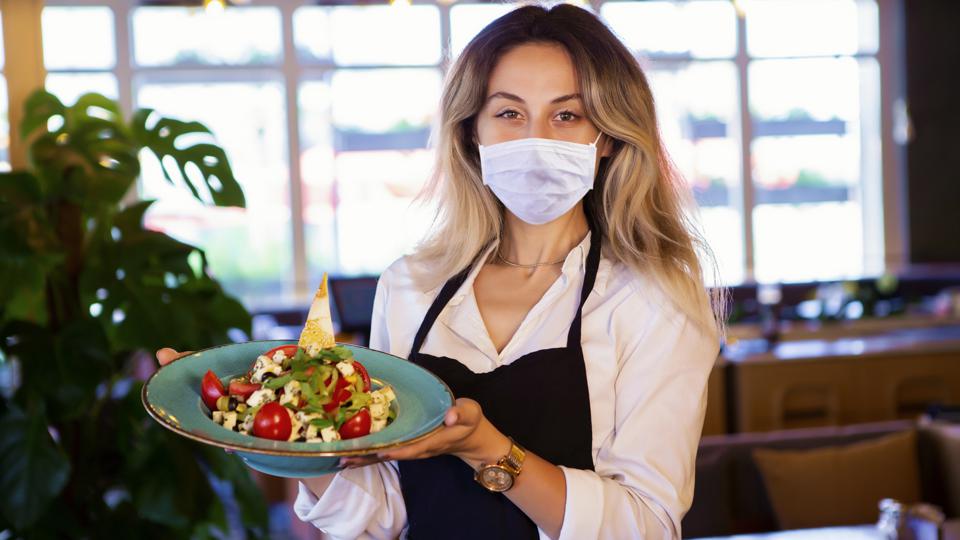 What about Wales?

It's hoped venues will be able to open indoors on 17 May. A final decision will be made by the government four days earlier on 13 May.
At the moment, pubs, cafes and restaurants can open outside:
Six people from six households can meet. Children under 11 or working carers aren't counted
Licensed premises can offer table service only, with measures to support physical distancing
Customers are encouraged to pre-book and must provide contact details
Pub reopening in Scotland - 26 April

What's happening in Northern Ireland?

It is hoped that indoor hospitality might reopen on 24 May.Pubs, bars, cafes and restaurants are currently allowed to operate outdoors.Customers must be seated, with a maximum of six people from two households - or any number from one household - at each table (children aged 12 and under are not counted)Customers do not need to order a substantial meal to have an alcoholic drinkCustomers are allowed indoors to access toilet facilities, to select food from a buffet or to pay, but social distancing must be maintained.Venues must collect customer details to help with contact tracing.
Will I need a vaccine passport to go to the pub?
There is currently no legal requirement for customers to prove their Covid status.But the government says it will be legal for businesses to ask customers for proof of Covid status if they wish - as long as they do not break equality laws.Prime Minister Boris Johnson previously suggested pub-goers could be asked to provide a vaccine certificate, once all adults have been offered their first jab.